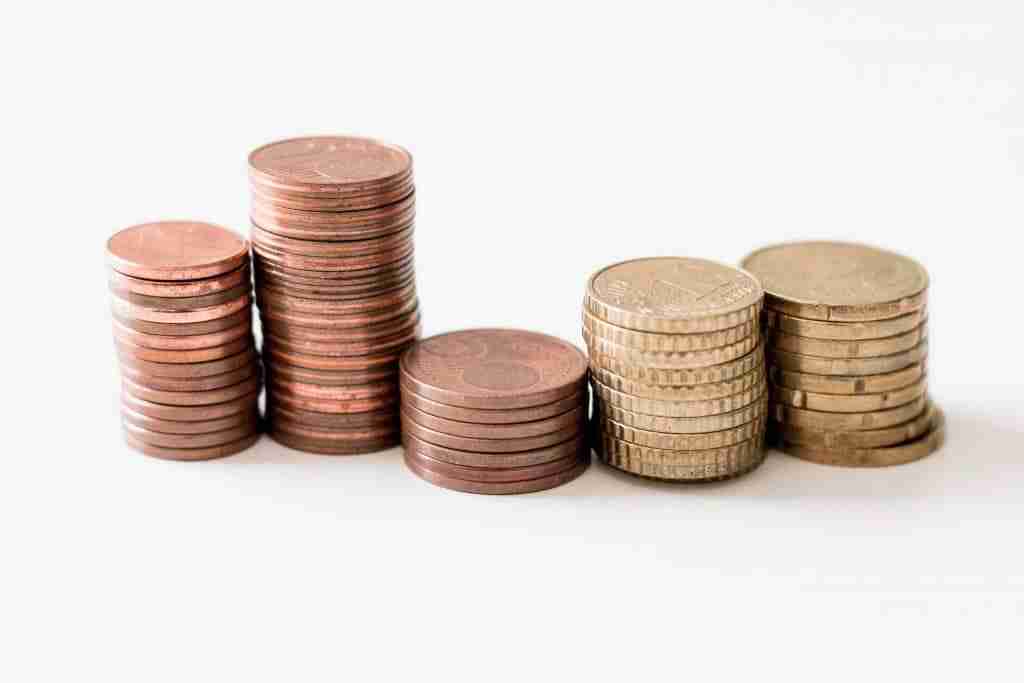 In 2022, I made $7,000 Bank Account Churning without leaving my couch.
If I can do it, you can too..
Back in the 70s, banks offered you a brand-new toaster when you opened a new checking account at their company.
Times are a little different now, and everyone already has a toaster.
In the age of digitalization, almost all financial transactions are done online, and mobile banking is ubiquitous. To attract new customers, many banks will offer you cash when you open an account with them when you meet specific requirements (more on that later).
So, if you want to make easy money with no risk, then bank account churning is for you.
What Are Bank Account Bonuses?
Bank Account bonuses are used to attract new customers by offering a monetary bonus and are usually between $50 and $200 when a new account owner meets specified terms and conditions. The terms and conditions can be as basic as having 2 direct deposits of $500 or more or can be a little more complicated.
Why Do Companies Offer Bank Bonuses?
Have you ever heard the term sticky customer? A sticky customer is someone unlikely to change service providers because put simply, it's too cumbersome for them to leave.
How long have you had your main bank account? I've had Chase since 2011. Therefore, this technically makes me a sticky customer, yet I often wonder, "Are there other banks offering better services?" Probably. But is it easy to close your bank, and update all your linked accounts to the new bank for the average customer?
Definitely not. A huge pain.
To attract new customers, many banks offer monetary incentives when new customers meet the relatively easy requirements as laid out by the bank. Bank deposits are a very cheap funding source for banks, so companies can turn around and lend that money out at much higher rates.
A $200 bonus per customer is a drop in the bucket for them when can then turn around and make a huge profit off of your deposits.
But, BIG DOGS gotta eat too. In 2022, I made $7,000 bank account churning. Here are the points you need to know to get started.
How To Find Bank Bonuses
The Bank Bonus subculture is insane! A great starting point is a Doctor of Credit. Doc keeps an exhaustive list of nationwide and state-specific bonuses.
Easy Beginner Bank Bonus: EASY 100 BANK BONUS from Upgrade. You only need to make 3 debit card purchases (1 dollar amazon reloads). You have 60 days to make 3 purchases.


It's important to note that DoC only posts bonuses over $100, so you will need to look elsewhere if you've exhausted DoC. Fintech firms often offer smaller bonuses with fairly easy requirements.
Once you've become an advanced churner, I recommend joining the Bank Bonus 102 Facebook Group. It's a very active group that discusses less well-known bonuses.
Bank Bonus Tips For Beginners
1. Don't Sign Up For Too Many Bonuses at Once
Don't open a bunch of bank accounts, and hope you'll remember to meet all requirements. Start with 1 or 2 accounts with minimal requirements and read the fine print carefully. As you become more experienced, you'll learn to be able to churn multiple bank accounts at once.
I only did about 10 total bonuses when I first started during my first year.
PRO-TIP
Many fintech companies such as SoFi, Chime, or One Finance often offer referral bonuses. If you sign-up for a bonus and know a friend or significant other who might be interested, this is an easy way to increase your bonuses.
2. Read the Fine Print
To be eligible for the bonus, there's usually a short list of requirements to be met. These requirements are usually listed at the bottom of the page.
Requirements Commonly Include:
Having X number of direct deposits within X days
Spending X amount of money within X days
Having X number of debit card purchases per month
Having X Total Amount of direct deposits
Having X Amount of Money in the account for X days
Household is within the bank's "footprint." They will inform you if you don't qualify when you input your address. Most of the big banks and fintech companies are available nationwide.
In general, the requirements aren't usually too cumbersome. However, as a beginner, start with 1 or 2 accounts.
3. Get A Password Keeper & Keep Track Of The Details
Download a password keeper. This is a must. I use LastPass. Sometimes the premium account is worth it if you have money spread all over the place, so your partner or family could gain access to your accounts. This will make your life much simpler later on. When you become an experienced bank account churner and have multiple accounts open simultaneously, keeping track of the details will be critical.
Simple details such as:
Date Account Opened
Bonus Requirements
Bonus Amount
Date Requirement Met
Date Bonus Posted
Date Account Closed
Here is a downloadable Excel Churning Spreadsheet that I actually use:
4. Set Calendar Reminders
In addition to keeping a spreadsheet, it's important to set reminders to stay on top of any necessary actions.
I usually have 2 reminders for each bank bonus I sign-up for.
Delete my reoccurring direct deposit
Closing the account (You usually need to call the bank)
You could also keep these details in your spreadsheet, but these are critical steps in the churning process, so I like to add another level of organization.
5. Create A Hub Account
Once you start opening 3-4 accounts simultaneously, I suggest opening a Hub Account to link all your banks together. That way, you can easily move your money around as needed. I use Marcus by Goldman Sachs, a lot of people also like Ally bank.
Types of Direct Deposits
There are 2 types of direct deposits—a "real" direct deposit, e.g., employer payroll, social security, to name a few. And a "fake" one, which is essentially moving money between accounts. More on that below.
A Real Direct Deposit
As the name implies, if you receive recurring electronic checks, it will likely count as a direct deposit. For example:
Employer payroll Direct Deposit
Pension or Government Benefits


A Fake Direct Deposit
For many people, constantly updating your bank account information at your employer isn't possible. An alternative is a fake direct deposit. To do this, you need to do an ACH Push.
For background, there are 2 types of ACH Transfers
ACH Push: This is what happens when you get paid. Your employer pushes the money into your account
ACH Pull: This happens if you have an automatic payment setup. For example, your cell phone company automatically pulls money from your account every month to pay your bill.
There are a few banks that people normally use to trigger fake direct deposits. The success rate varies by bank, but below are a few good ones:
Ally Bank
Discover Bank
PayPal
The easiest way is to update your employer's direct deposit, but that's not always an option for everyone.
Check out everydatapoint.com to see what banks were able to trigger "fake" direct deposits.
How to Fake A Direct Deposit: A Real Example
From: Bank Account A (Chase)
To: Bank Account B (Bank of America) (This is the account where you want the bonus to post)
So you PUSH the Money from Chase To Bank of America.
Using Square To Trigger Direct Deposits
If you are self-employed and can pay yourself, the easiest way to trigger deposits is using Square payroll. Their fees start at just $5 a month. However, federal law requires payroll companies to report payment information to the IRS. So, unfortunately, you can't simply transfer money from your regular checking to square and then pay yourself to trigger a direct deposit..it will likely cause headaches for you during tax time.
Moving on.
Now, that's great, Adam. But I still have a bunch of unanswered questions….

Common Questions & Concerns

How do I know the bank I opened an account at is legit?
The FDIC Website lists all the banks that are actually FDIC insured.
P.S. Many of the new fintech companies aren't actually banks themselves and only partner with an FDIC-insured bank. So don't get confused by that.
Should this be the case, check the FDIC site for the partner bank. The partner bank is usually listed at the bottom of the website. I recently wrote a piece on a new Fintech firm, HMBradley, discussing this topic.
This seems like a lot of work, is bank account churning work my time?
Last year, my wife and I made about $7000 in income for 20 hours of work. That's roughly $350 per hour. Each bank account will probably take 45 minutes total (opening, closing, setting up direct deposit, and occasional customer service call).
So, Yes. Bank Account Churning is worth your time.
Does Venmo Count As A Direct Deposit?
Venmo does not count as a Direct Deposit. I wish it did; that would make things a lot easier. Using Venmo is a P2P (Peer to Peer) transaction.
Do I Have To Pay Taxes On The Bonus?
Yes.
You will also receive a 1099-INT at tax time from the bank. A 1099-INT is sent when you receive $10 or more in interest from a bank or individual.
Don't worry; the form is straightforward and is just a few extra keys into Turbo Tax.
How Long Do I Need To Keep The Account Open?
Most banks don't require you to keep the bank account open after paying the bonus. Also, In many cases, you can even have little to no money in the account after you meet the requirements and still get paid the bonus. Every bank is a little different, so read the fine print to be sure.
How Long Does It Take For A Bonus To Post?
Most banks will post the bonus between 45 – 60 days to your account. Banks will advertise that it can take up to 90 days to post.
Some banks post immediately after the requirements are met, it really depends on the bank.
Easy Bank Bonuses
You can also check out everydatapoint.com to see the average number of days it took for a bonus to post (as reported by other users).
Consider The Fees
Many banks do not have any fees. However, some banks have small, unavoidable fees between $5-10. The fees are often waived if you meet certain requirements. In general, the requirements are quite easy to meet.
Can My Wife/Husband/Partner open An Account To Earn The Bonus Too?
Yes! Many banks do not have household restrictions. However, it's important to read the fine print beforehand. I open one account for myself and then one for my wife for most bank bonuses. Double Money!!
Does Opening Bank Bonuses Affect My Credit Score?
In general, No. A vast majority of banks do not check your credit score when you open an account, this is considered a Hard Pull. In addition, having numerous accounts open at once does not affect your credit score.
Some banks use Chex Systems, which monitors how many accounts you have open, among other information. This does not affect your credit score at all and is not something you should be concerned about
The Bottom Line
Bank account churning is an easy side hustle without having to leave the comfort of your house. You can make a decent chunk of change with very little work and no risk.
In fact, the bank bonus subculture is insane! It's hard to believe banks actually pay you to open accounts. However, as stated earlier, they're making money too. Anyway, who knows how long this game will last – but it's best to take advantage of it while you can.
Ready to start? Earn your first $100 with this bank bonus from Upgrade.