The common wisdom to stop living paycheck to paycheck is making coffee at home, cooking meals, and budgeting. But the reality is, doing those things only helps so much, and you need to make much more meaningful changes.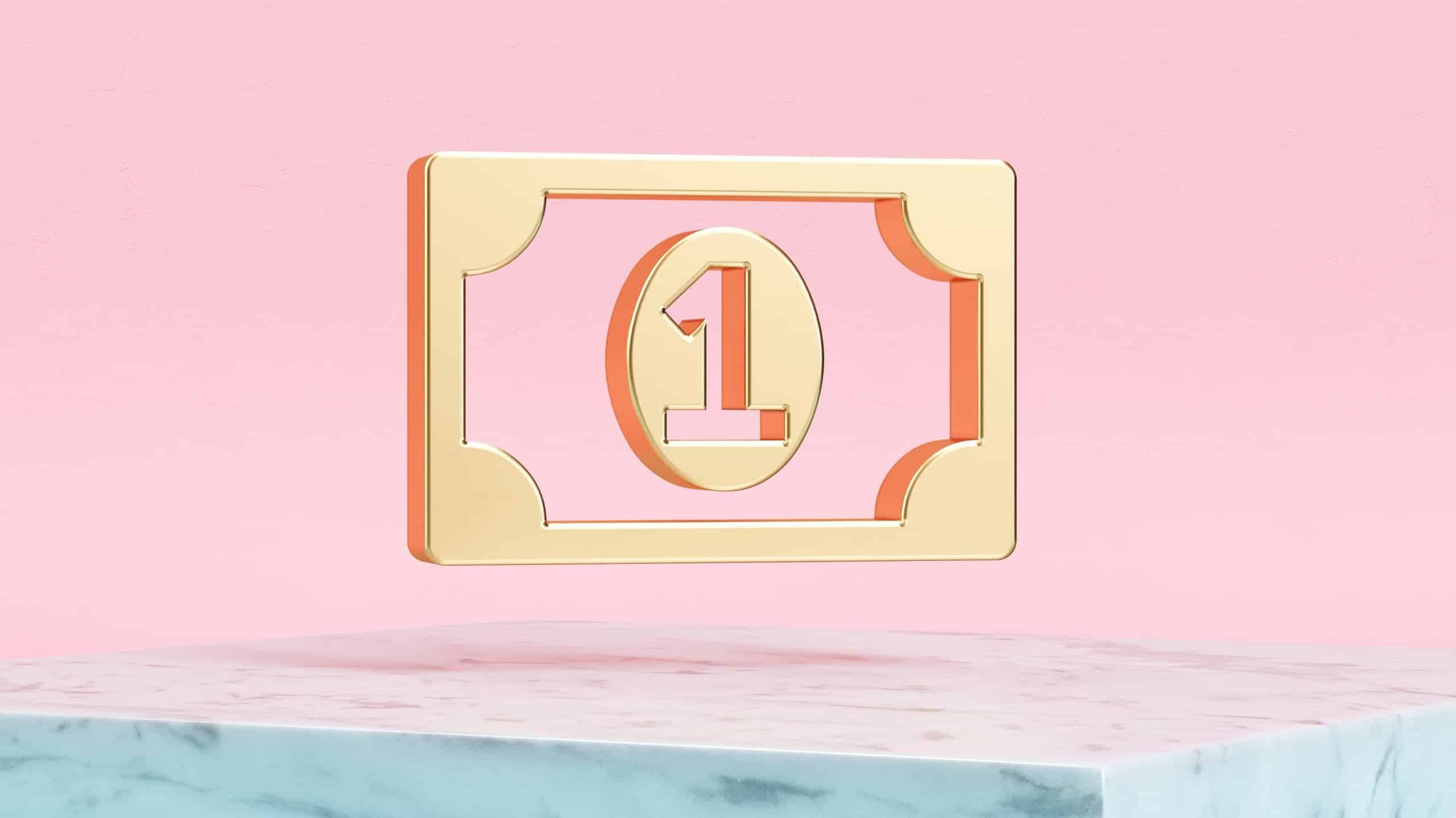 1. KNOW YOUR WORTH – ASK FOR A RAISE OR LOOK FOR A NEW JOB
The best way to stop living paycheck to paycheck is to make more money. Unfortunately, most personal finance websites focus on reducing spending instead of making more money.
But my number one tip to stop living paycheck to paycheck is to ask your employer for a raise.
However, if your employer declines to give you a raise, look for a new job. As an employee, you should know your worth, and your employer should too.
PRO TIP: If you can get a raise or increase your salary, that doesn't mean you should start spending that additional income right away. This is a common mistake known as lifestyle creep.
2. RIGHT-SIZE YOUR LARGEST EXPENSES
The largest expenses for most people are housing, food, and transportation. If you can get these 3 expenses under control, the rest should be easy.
Housing (rent or mortgage payments)
On average, Americans spend 31% of their take-home income on housing and housing-related expenses. Housing costs are easily the most significant monthly expenditure, followed by food and transportation.
If you are a renter, start looking at cheaper apartments or negotiate a lower monthly rent payment when your lease comes due. Alternatively, consider downsizing if you are a homeowner and have more space than you need. Housing payments are reoccurring expenses, so if you want to stop living paycheck to paycheck, this should hands-down be your main focus.
Food (Groceries and dining out)
Dining out should be considered a special occasion, not for regular meals. If you spend a lot of money at restaurants, try cooking meals in bulk.
For example, 1 day a week cook a large amount of protein, e.g., chicken, that way you only have to cook your sides at night.
When grocery shopping, avoid purchasing prepared foods as they tend to be 20% more expensive than their unprepared counterparts.
Transportation (car payments, gas, insurance, maintenance)
You should spend no more than 10% of your gross income on transportation. That includes car payments and insurance. Gas is variable depending on your location and commute.
For example, if you make $50,000 a year, you should not be spending more than roughly $415 a month on car payments and insurance. If you are leasing a car, lease a cheaper car when your lease is due. Companies such as swap-a-lease help you get out of your lease earlier.
3. CREATE A REALISTIC BUDGET AND ACTUALLY FOLLOW IT
People create two types of budgets: a fake budget and a real budget. A fake budget creates a spending and savings plan with unrealistic goals. For example, if you spend $1,000 a month on groceries, you're not going to spend only $250 the next month suddenly.
A real budget would be as follows: Reduce grocery budget by $150 a month by only eating meat 2X and replacing it with carbohydrates.
A couple of excellent budgeting apps are Personal Capital and Mint. I've used both for a few years, and they definitely help put your finances in perspective.
4. PAY WITH CASH OR A DEBIT CARD – AVOID PAYING WITH CREDIT CARDS
There's something psychologically stressful about spending cold, hard cash. Researchers call it "pain of payment." Studies show that people spend less money when paying with cash. Paying with cash is not only physically harder to do; you can't spend more than you have in your bank.
5. PAY OFF HIGH-INTEREST DEBT
One of the best ways to stop living paycheck to paycheck is to pay off high-interest debt.
That said, a general rule of thumb is to pay off any credit card debt immediately. Credit cards often carry the highest interest rate and are often the leading cause of divergence from becoming fiscally responsible.
After credit cards, there tends to be a bit of a grey area about whether you should pay off your debt or invest. I made this neat table below as a general rule of thumb.
| Rate | Pay-Off or Invest? | Types of Debt |
| --- | --- | --- |
| <3% | Invest, money is basically free | Mortgage/Student loans |
| 3 – 4 % | Probably Invest (Subject to Debate) | Student Loans, Car loans |
| 4 – 5% | Pay Off (Subject to Debate) | Student loans, Car loans |
| 5 – 10% | Pay Off, for sure | Personal loans (Unsecured), Student loans |
| >10% | Pay Off, are you crazy? | Credit Card debt, Payday loans |
6. REDUCE REOCCURRING EXPENSES
Cell phone bills, internet, or unused subscriptions are an excellent starting point. Sure, it may not be tremendous savings, but you do it once and reap the benefits month after month.
How to save on your cell phone: Mint Mobile plans start at just $15 a month. I have an unlimited data plan for just $30 per month.
Estimated yearly savings: $1000
How to save on your internet bill: If you are not in contract with your current internet provider, call your provider and tell them as a valued customer you are looking for any special promotions, or you will switch providers. Chances are they will offer a promotional rate if you agree to a new contract.
Estimated yearly savings: $300 – $500
7. CONSIDER A SIDE HUSTLE, TEMP JOB, OR SELL YOUR USED BELONGINGS
In today's gig and creator economy, it's easier than ever to earn extra income.
But….
MY FAVORITE SIDE HUSTLE, AND ONE I DO MYSELF, IS BANK BONUS CHURNING. IN 2021 I MADE $7,000 JUST OPENING BANK ACCOUNTS.
If you're looking to pay down debt quicker, increase your retirement account contributions, or increase your emergency savings, then this is an excellent way to earn a little extra cash on the side. If you have any skills, think about how you could monetize them – you need to take the leap of faith and put yourself out there.
Some popular side hustle apps are:
Fivver
Thumbtack

And, obviously, you can always pick up work gig economy work like driving for Uber, Lyft, or delivering for Postmates.
8. AUTOMATE YOUR SAVINGS
Allocate a portion of your paycheck to go directly to your savings. Be realistic about what you can save. A great digital-only bank is Varo. You can earn up to 3% APY with your savings accounts.
9. BE PATIENT AND CONSISTENT
If you generally have poor spending habits, you will not be able to stop living paycheck to paycheck overnight. However, with small, consistent actions, you will be on the right path in no time.
THE BOTTOM LINE
There is no magic pill. You need to put in the work to get your finances in line and stop living paycheck to paycheck. However, over time the habits above will become second nature, and you will be on your way to becoming a personal finance guru.