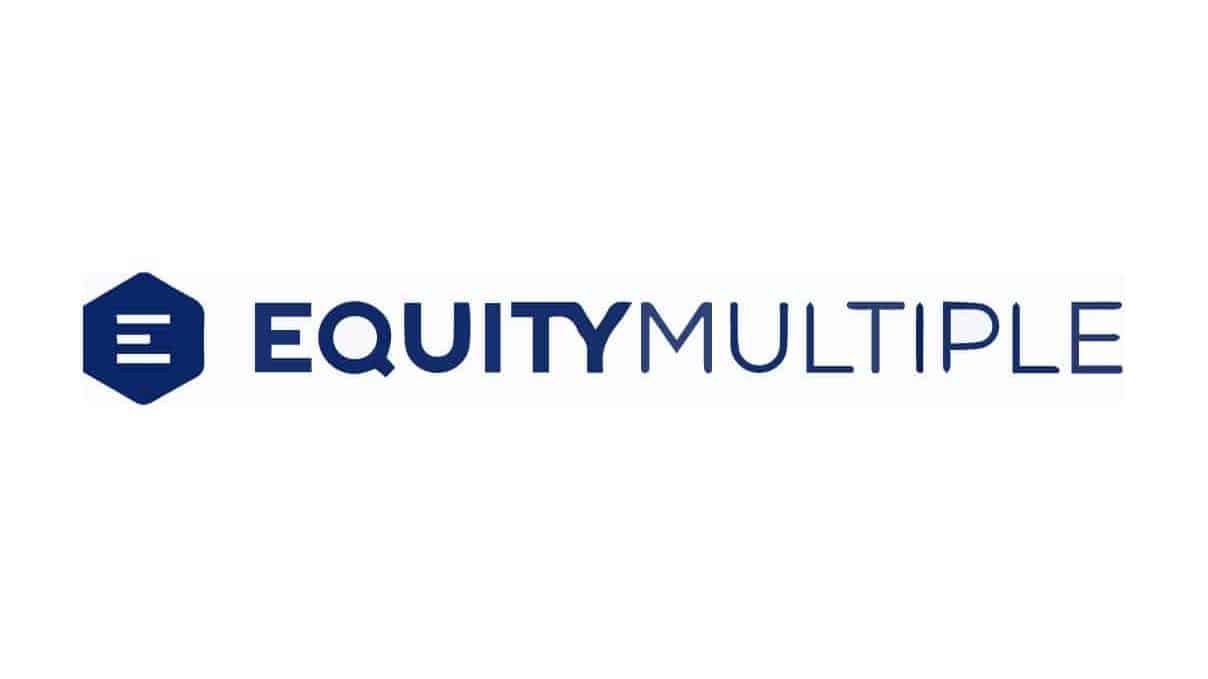 Quick Summary:
A single-family long-term and vacation property investing platform with a low minimum investment.

Overall Rating:
PROS
Multiple Investment options
In-house asset management team
Extensive due dilligence

CONS
Open to accredited investors only
No liquidity options
Convoluted fee structure
At A Glance:
Minimum Investment
Savings Alternative: $5,000
Direct Investing: $10,000
Fund Investing: $20,000
Fees
0.5% to 1.5% AUM + 10% Profits On Exit
No fees to invest in Short Term Notes
Account Types
Individual accounts, Joint accounts, self-directed IRA, LLC, Trust
Investment Options
Fund Investing [Multiple Assets, built-in diversification]
Direct Investing [Targeted investments into distinct properties]
Savings Alternative [Short-term, diversified Notes with zero fees]
Open To
Accredited investors only
Due Diligence
5% of investments evaluated are accepted
Examines sponsors underwriting
Current Promotions
None listed
Who Should Invest With EquityMultiple?
EquityMultiple is a good option if…
You are an accredited investor with a strong understanding of real estate investing.
EquityMultiple is not a good option if…
You are not an accredited investor with limited knowledge of real estate investing.
What Is EquityMultiple?
EquityMultiple is a commercial real estate investment and technology firm that provides accredited investors access to professionally managed, private real estate transactions across various property types and risk profiles.
EquityMultiple's mission is to make real estate investing simple, accessible, and transparent.
EquityMultiple's investors have participated in over $3.2 billion in commercial real estate transactions through its online investing platform. The firm pairs innovative technology with real estate experience and industry-leading investor services to offer an unparalleled investing experience.
EquityMultiple was founded in 2015 and is headquartered in New York City.
Investment Options Explained
EquityMultiple offers 3 types of investment options for your portfolio. Options include fund investing, direct investing, and a savings alternative.
EquityMultiple offers a diverse mix of direct, fund, and tax-deferred commercial real estate investments from different property types and locations.
The company focuses on the mid-market, commercial real estate space, with investments reflecting a diverse array of multi-tenant properties.
Their offerings span the entire capital stack and a variety of risk/return profiles. All investments are managed by experienced companies and overseen by EquityMultiple's in-house Asset Management Team.
Let's look at each investment option in detail…
Fund Investing
Best for: Investors looking for immediate diversification.
Multiple assets. Built-in diversification.
Strategies: Debt, Equity, Opportunity Funds, CRE Securities
Targeted Returns: Varies

Debt: 7-12% annual rate of return
Preferred equity: 6-12% current preferred return, 10-18% total preferred return;
Common equity: IRRs (internal rate of return) of 10% – 24%+
Funds: Varies depending on the strategy

Target Duration: 1.5 to 10+ years
Minimum investment: $20,000
Direct Investing
Best for: Investors building their real estate portfolio one property at a time.
Targeted investments into distinct properties.
Strategies: Debt, Preferred Equity, Common Equity
Targeted Returns:

Debt: 7-12% annual rate of return
Preferred equity: 6-12% current preferred return, 10-18% total preferred return
Common equity: IRRs (internal rate of return) of 10% – 24%+

Target Duration: 6 months to 5+ years
Minimum investment: $10,000
NEW Savings Alternative
Best for: Investors looking for a short-term alternative for their savings.
Short-term, diversified Notes with zero fees.
Strategy: Diversified notes
Target Duration: 3 to 9 months
Minimum investment: $5,000
Interest Payments: Monthly
Fees: None
First-loss position: EquityMultiple takes the first loss to help protect Note investors.
While EquityMultiple advertises this as a savings alternative, it's a bit misleading as savings accounts are generally FDIC-insured, whereas their diversified notes are not FDIC-insured.
You will earn a yield higher than what is offered in traditional savings accounts, but it is not risk-free. This savings alternative is a prefunding note similar to what is offered by Stairs by Groundfloor.
Targeted Returns
Expected returns depend on the risk profile of each transaction and the terms of the offering.
To consider an investment for the platform, the forecasted returns must fall within EquityMultiple's target ranges, which vary by investment structure.
Targeted Returns:
Debt: 7-12% annual rate of return
Preferred equity: 6-12% current preferred return, 10-18% total preferred return;
Common equity: IRRs (internal rate of return) of 10% – 24%+
Funds: Depends on the fund strategy (core, core-plus, value-add, optimistic, distressed). Typically, the firm seeks to source fund investments that offer predictable, near-term cash flow.
All annual rates of return and preferred returns presented listed on the platform are net of fees.
EquityMultiple models returns conservatively and does extensive underwriting on each offering before putting it on their platform.
However, it's important to note that all investments carry risk, and no returns are guaranteed.
Investment Screening
In real estate investing, due diligence is critical, and often one of the biggest concerns would-be investors have about investing in real estate.
EquityMultiple applies an extensive 6-step due diligence process and only accepts 5% of evaluated investments.
Origination & Selection.

Thesis driven origination and sponsor selection

Initial Screening.

A data-driven scoring methodology based using a proprietary process

In-Depth Diligence.

Competitive set, market analysis, and property tours

Stress Testing.

Stress testing of sponsor assumptions and scenario modeling.

Investment Structuring.

Structuring and negotiation to afford maximum investor protections and favorable distribution targets

Final approval by Investment Committee
EquityMultiple vs. Publicly Traded REITs
Less Liquidity. EquityMultiple is less liquid than publicly-traded REITs. Publicly-traded REITs can be bought and sold through the stock market, whereas EquityMultiple does not offer liquidity features. Real estate, in general, is considered an illiquid asset.
Less Volatility. Publicly-traded REITs have a higher correlation to the overall stock market, so there's often more volatility because the prices of publicly-traded REITs tend to fluctuate in line with market sentiment. So if you are looking for a truly diversified portfolio, private real estate offers greater diversification.
Potentially Higher Dividends. With private investing, you could earn higher dividends with EquityMultiple. They can access properties not available with public REITs. Publicly traded REITs often have smaller dividends ranging between 2-5%.
Greater Control. Invest directly into specific properties with their own return profile and investment thesis. This approach allows investors to pursue diversification on their terms and allows for greater transparency and control of their real estate portfolio.
How Do I Sign Up?
EquityMultiple has a 3 step sign-up process that takes less than 5 minutes to complete.
Once your account has been qualified, you can immediately begin browsing current offerings or set up an investment account.
You can review diligence information, ask questions, and complete your funding online if you decide to invest.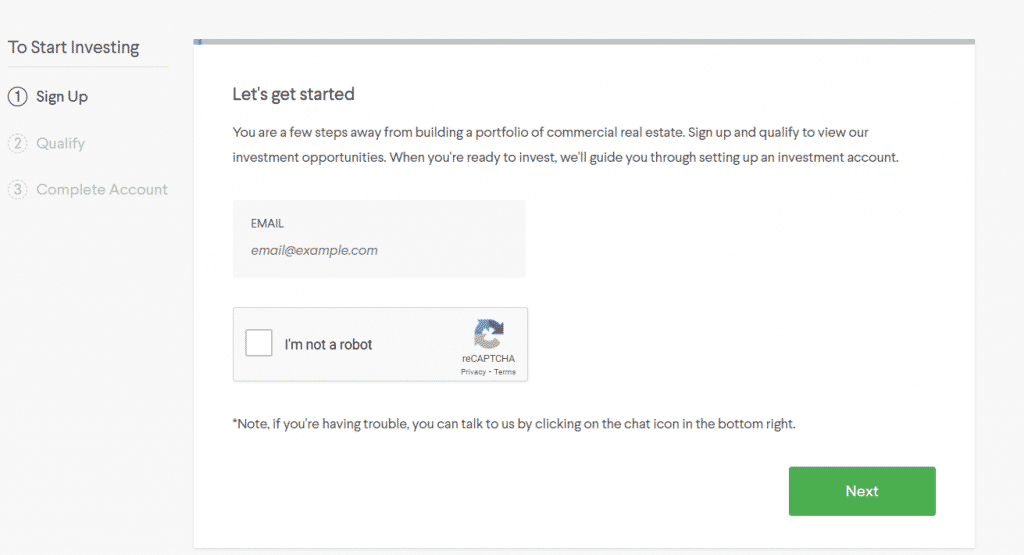 EquityMultiple vs. Competitors
With a seemingly endless number of real estate crowdfunding platforms available, let's look at how EquityMultiple stands out against the crow.
Diverse Investment Offerings. Hands down, EquityMultiple has a more diverse number of offerings than any other real estate crowdfunding platform I've reviewed.
They offer equity, preferred equity, and senior debt investments. EquityMultiple also offers Tax-Deferred investments (Opportunity Zone and 1031 Exchange).
The wide variety of investment offers lets investors select the types of assets that fit their investment goals.
Extensive Due Diligence. Many real estate platforms operate a wild-west marketplaces: a platform posts investments from sponsors and simply facilitates transactions directly between the sponsor and a network of individual investors.
EquityMultiple is different.
For every potential investment, EquityMultiple's team of underwriters conducts exhaustive due diligence on the originating firm and the specific asset.
EquityMultiple's real estate leverages big data sets and proprietary methodologies to hone in on the investments that they believe offer the best potential risk-adjusted returns.
In-House Asset Management Team. EquityMultiple's dedicated Asset Management Team will manage the relationship with the Lender or Sponsor, provide project updates within the platform, and manage the flow of distributions to our investors.
Many real estate crowdfunding platforms do not have in-house asset management teams, which could lead to operational issues and distribution delays, among other potential problems.
Their asset management team keeps close tabs on every investment until exit, so you don't have to.
Alternatives To EquityMultiple
| Feature | | | |
| --- | --- | --- | --- |
| Overall Rating | | | |
| Minimum Investment | $5,000 | $5000 | $10 |
| Fees | 1.5% | 2% | None |
| Property Types | Commercial Real Estate | Commercial Real Estate | Residential |
| Investor Type | Accredited | All Investors | All Investors |
| Retirement Investing | Yes | Yes | No |
Is EquityMultiple Worth It?
EquityMultiple has a wide variety of investment options. Their target audience is accredited investors with a strong understanding of real estate investing. However, given its complex investment options and fee structure, EquityMultiple is not ideal for individuals just starting to dip their toes into real estate investing.
Frequently Asked Questions