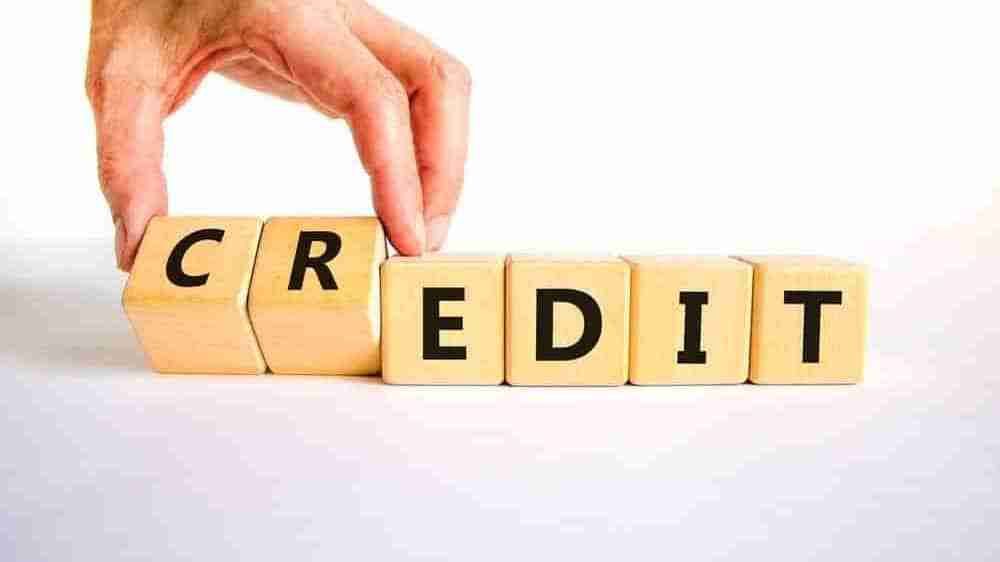 Can You Have Credit Without A Credit Card?
Absolutely! There are numerous ways to build your credit without having a credit card. Perhaps you fell behind on previous credit card payments, or you just started building credit, or maybe your credit score is not high enough to be approved for an unsecured credit card.
1. Report Alternative Payments Such As Utilities Bills And Cell Phone Payments
Historically, utility payments and cell phones payments were not automatically reported to the 3 significant credit bureaus. However, the 'times are changing,' and many credit bureaus often allow you to opt into reporting your payment history.
To 'self-report' your payment history, your data needs to get into the hands of a 3rd party reporting agency so they can send the data to the reporting agency. Some banks such as Chase, have relationships with reporting agencies that makes the process seamless if you are a banking customer.
Alternatively, you can register with the agencies directly to report alternative payments. For example, using Experian Boost can increase your credit score instantly. Some popular reoccurring bills you can register through Experian Boost are Hulu, Netflix, HBO, and Verizon, to name a few.
2. Become An Authorized User On Another Person's Credit Card
If you have a spouse, family member, or even a friend with a credit card, they have the ability to add you as an authorized user on their credit card.
As an authorized user, you have access to a physical credit card with the same benefits as the cardholder.
And to that end, no credit check is required for you, but if the existing cardholder makes on-time payments and doesn't go over their spending limit, any positive (and potentially negative) impact on their credit score will also impact your credit score.
So, should you go this route, it's essential to become an authorized user of someone financially responsible. This is probably the easiest and fastest way to boost your credit score.
3. Repay Existing Debts Such As Student Loans & Personal Loans
If you have existing student loans or other personal loans, making on-time payments can positively impact your credit score.
According to Experian, one of the big 3 credit reporting bureaus, 35% of your FICO credit score is determined by your payments history, and 90% of lenders use this score when deciding to approve loan applications.
4. Use A Buy Now, Pay Later Company Who Reports Payment History
Buy Now, Pay Later companies such as Klarna, Affirm, Sezzle, and Zip Pay may report on-time payments to the credit reporting bureaus.
Sezzle, a popular BNPL, offers a unique feature called Sezzle Plus designed for users to directly report on-time payment history to the reporting agencies.
So building credit through using Sezzle Plus is a good option if you are looking to build credit with everyday purchases.
Interestingly, the Wall Street Journal recently reported that the credit reporting agency Experian plans to report more Buy Now, Pay Later installment plans on individuals' credit reports – beginning in early 2022. However, not all credit reporting agencies will report payment history, so your credit score could vary depending on the reporting agency.
5. Report Rent Payment History
Reporting on-time rent payment history has grown in popularity over the last few years. While most landlords have not historically reported on-time payments to the credit reporting agencies, this is an excellent option if available to you.
It is more likely that the traditional 'mom and pop' landlords will not offer or be interested in this reporting rent payment history. However, you'll likely have better luck gaining traction if you rent through a building management company. Companies such as Rent Reporters or Rental Kharma help you build credit with your rent.
6. Consider Using A Secured Credit Card
With a secured credit card, you deposit a refundable amount equal to your credit limit, with limits starting at 0.
You need to make on-time payments as you use your credit card as you would with an unsecured credit card. After about 7 months (depending on the card issuer), the company will begin to review your activity to see if you qualify for an unsecured credit card.
During this time, your payment history is still reported to the credit bureaus, which could help build your credit.
7. Consider A Credit Builder Loan
With a credit builder loan, you make monthly payments until the loan is paid in full. Most loans are between 0 and ,000. Only after the loan is paid in full will you gain access to your funds. When you make the monthly payments, the payment history is reported to the 3 biggest credit reporting agencies – Experian, TransUnion, and Equifax.
A big caveat to consider is that you may be paying monthly interest charges and any other associated fees, so it's wise to consider these associated costs before using a credit builder loan.
Factors That Impact Your Credit Score
The above tips are great, but it's essential to understand how these factors cohesively complement each other when building your credit score.
The 3 most significant factors that impact your credit score are:
Payment History (35%)
Credit Utilization
Credit History Length (15%)
Payment History
Your payment history is the single most significant factor that impacts your credit score, which can range from 300 – 850. Even one missed payment can negatively impact your credit score.
Credit Utilization (How much you owe)
Credit utilization is calculated by dividing the total balances on your cards divided by your available limit. It is generally recommended not to have a credit utilization rate greater than 30%. For example, If you owe 0 on all your credit cards with a total limit of ,000, your credit utilization is 30%.
Credit History Length
How long have you had your credit cards accounts for roughly 15% of your credit score. In layman's terms, someone who has had a credit card for 15 years vs. 6 months looks like a much more creditworthy customer in the reporting agency's eyes.
That's why you generally hear that you shouldn't close your credit cards.
The Bottom Line
While it is certainly easier to build credit with your own credit card, there are certainly alternatives that can be just as helpful. Becoming an authorized user of a spouse or family member is certainly the easiest if the circumstances call for it. Alternatively, using a Buy Now Pay Later service that reports on-time payments is also an easier method.
That said, individual circumstances differ, so consider what options fit your lifestyle and needs.
How Did You Start Building Credit? Comment below and let the RWPF audience know!