TD Ameritrade and Robinhood are two popular zero-commission brokerages.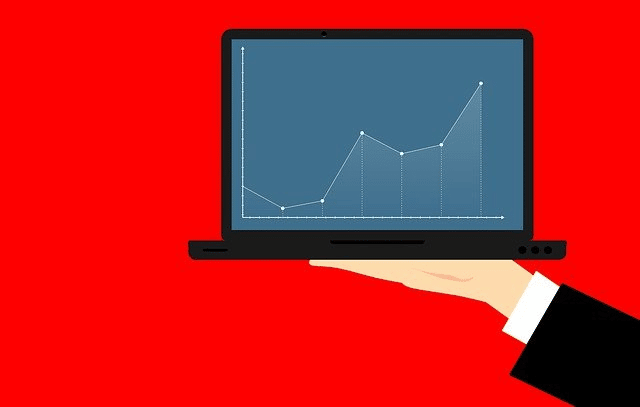 Quick Comparison
Feature
Overview
A full-service brokerage providing trading, retirement, and investment tools and services.
A discount brokerage for beginner traders offering a user-friendly investing app
Account Minimum
No minimum
No minimum
Trading Fees
No fees for stocks and options
No fees for stocks & options
Investment Options
Equities
Fixed income
Commodities
Mutual funds
Forex
Options
Equities
Cryptocurrencies
Options -US Equities only
Account Types
Taxable brokerage
Margin accounts
IRA
Education accounts
Taxable brokerage
Margin Accounts
Research & Tools
Market news
Technical analysis
Stock Overview
Morningstar research
What is TD Ameritrade?
TD Ameritrade is a full-service brokerage that provides trading and investing services for more than 11 million customers with over $1 trillion in assets.
The company's roots go back to 1975, and it is now one of the most popular brokerages for every day and high-net-worth investors.
There is no minimum investment required to open an account with TD Ameritrade.
What is Robinhood?
Robinhood is a mobile-first discount brokerage that offers commission-free stock and options trading with an account minimum of just $1.
Robinhood's goal is to democratize trading by becoming one of the first brokerages to offer commission-free trading. Robinhood caters to active traders and only offers taxable brokerage accounts.
Through Robinhood, investors can trade stocks, options, ETFs, and cryptocurrencies on a whole or fractional share basis.
The company is publicly traded on the NASDAQ and has 31 million users.
Robinhood is headquartered in San Francisco, CA.
TD Ameritrade vs. Robinhood: Comparison
Let's look at some of the key features between TD Ameritrade vs. Robinhood and where each company stands out.
Investment Options
Winner: TD Ameritrade
If you are looking for the full spectrum of investment options, TD Ameritrade is the clear winner.
TD Ameritrade offers a much wider range of investment options, from individual stock trading to municipal bonds, forex, options trading, and even brokered CDs. TD also offers futures & futures options trading through its Thinkorswim platform.
TD Ameritrade Investment Options:
Equities
Fixed Income
Options
Futures & Futures Options
Municipal bonds
Forex
Meanwhile, Robinhood's investment options are limited to equity, Exchange Traded Funds (ETFs), cryptocurrency, and options trading, but only for U.S. Equities. Robinhood does not offer fixed-income investments, mutual funds, commodities or forex trading like TD Ameritrade does.
Robinhood Investment Options:
Equities
Exchange Traded Funds (ETFs)
Cryptocurrencies
Options Trading (U.S. Equities only)
Account Types
Winner: TD Ameritrade
As a full-service brokerage, TD offers a wide range of accounts such as taxable brokerages, IRA accounts (Roth, Traditional, and Roll-Over), Education Accounts (529 Plans, tax-free Coverdell, or UGMA/UTMA accounts), specialty accounts for business owners, and margin accounts.
Meanwhile, Robinhood only offers a taxable brokerage account and a margin account, but margin accounts are only available to customers who have a Robinhood Gold account, which is their premium level account for $5 a month.
The wide range of accounts TD Ameritrade offers makes it a one-stop shop for managing your investment accounts in one place.
Research & Tools
Winner: TD Ameritrade
When it comes it research and tools, TD Ameritrade is the clear winner. TD has market news, investment insight, and technical tools. Meanwhile, Robinhood only offers Morningstar Research to its Robinhood Gold customers, who pay $5 a month for access.
TD Ameritrade Research & Tools:
Market News: Pre-market conditions, significant stock moves, overnight activity
Technical Analysis: Quantitative and technical information, including stock charts, to technical commentary to evaluate trading strategies for different market conditions.
Stocks Overview: Stocks overview helps you find stocks of interest and discover potential trade ideas. You can use it to monitor volume, view the day's highs and lows, and see which stocks and sectors are on the move—all in one place.
Paper Trading: Through TD's ThinkorSwim platform, you can access paper trading to test out your trading strategies.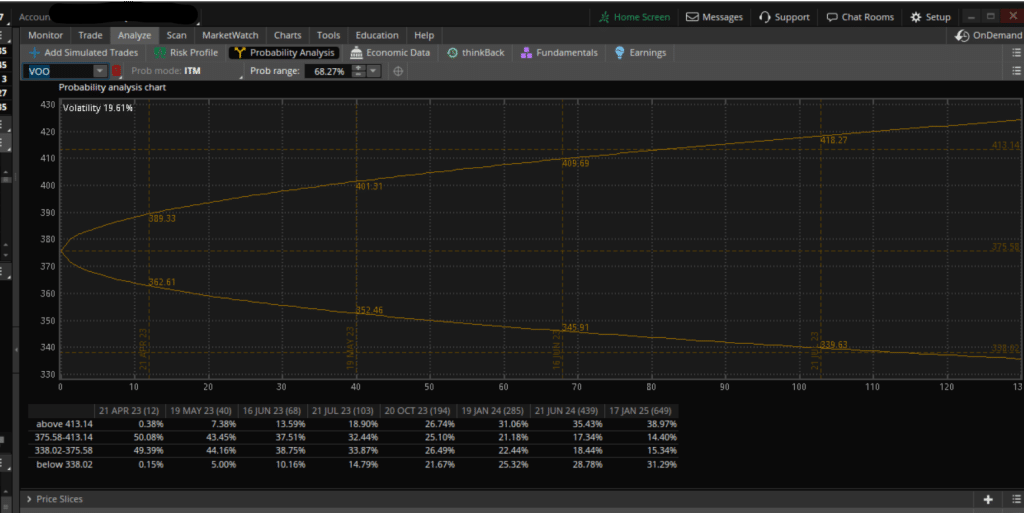 Robinhood Research & Tools:
Compared to TD, Robinhood's tools are limited. However, they do offer advanced charting tools providing all customers with customizable, quick, simple and in-depth analysis right in the app.
Robinhood also offers research reports through its partnership with Morningstar providing Robinhood Gold members access to approximately 1,700 in-depth stock research reports.
Mobile Experience
Winner: Robinhood
The simplicity of Robinhood's mobile app is one of its most appealing features. While TD Ameritrade has a robust mobile app, it's not nearly as simple as Robinhood's mobile experience and is a bit cumbersome and crowded.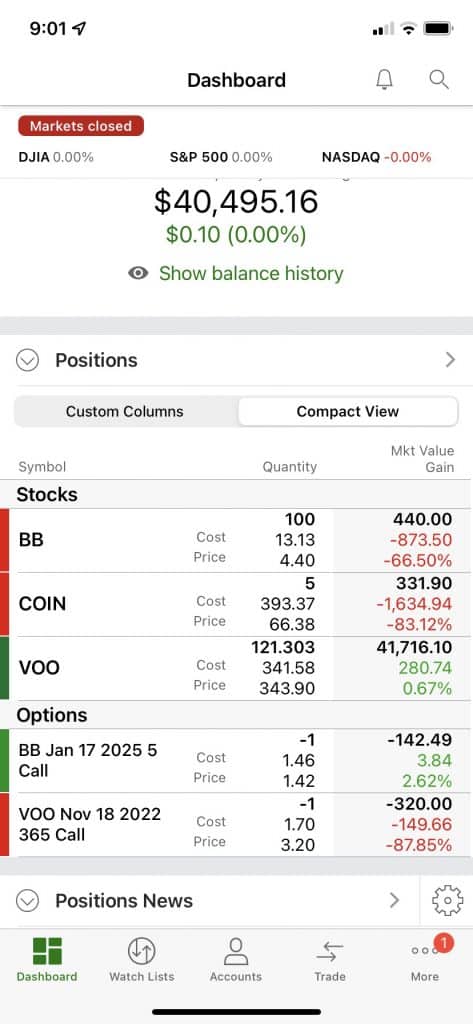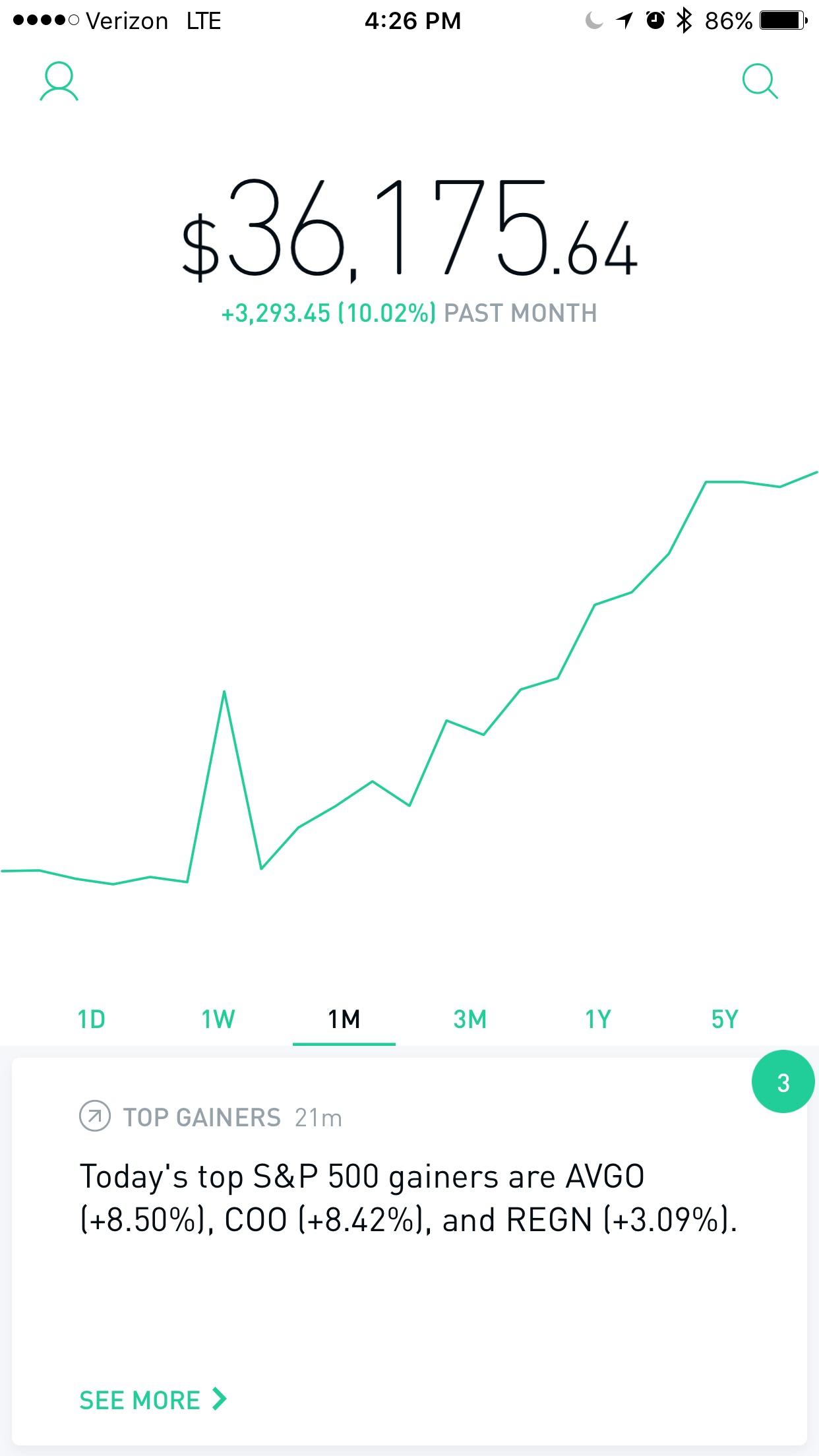 Fees
Winner: Tie
Both trading platforms offer commission-free trading for stocks and ETF trades, but Robinhood does not charge fees to buy or sell options, while TD charges $0.65 for options trades and $2.25 for futures and futures options (Robinhood does not offer futures).
TD Ameritrade Fees:
Stocks & ETF Fees: None
Options Trades: $0.65
Futures & Futures Options: $2.25
Margin Trading: Starts at 11.25%
Robinhood Fees:
Trading Fees: None
Margin Trading: 9.75%, 5.75% with Robinhood Gold
Inactivity Fees: None
Miscellaneous Fees: ACATs (Outgoing): $75, Domestic overnight check delivery: $20, Paper Statements: $5, Paper Confirms: $2
Customer Service
Winner: TD Ameritrade
TD Ameritrade has a far more robust customer service experience compared to Robinhood.
TD offers help by phone, chat and secure message. I use TD Ameritrade for my personal investing and never had to wait longer than 1 or 2 minutes to get an agent on the phone.
Meanwhile, Robinhood is known to have notoriously poor customer service. The company came under intense scrutiny in 2021 due to unresolved customer issues.
However, this was largely due to the company's rapid growth during that time, and Robinhood appears to have gotten its act together, and they now have 24/7 phone support.
Security
Winner: Tie
Both TD Ameritrade and Robinhood have industry-standard security features and customer protections.
They both have Two-Factor Authentication (2FA), and encryption to keep the transmission of your personal data safe.
Plus, both trading platforms are SIPC members. This means customer cash and securities are protected up to $500,000 (including $250,000 for cash claims).
Keep in Mind: SIPC insurance does not provide coverage against a loss in the market value of your investments. Cryptocurrency investments are not protected by SIPC.
PROS and CONs
TD Ameritrade
| PROS | CONS |
| --- | --- |
| Wide range of investment options | No fractional share investing |
| Advanced technical & analytical tools | Complicated mobile app |
| Advanced customer service | |
| | |
Robinhood
| PROS | CONS |
| --- | --- |
| Fractional share trading | Investment options are limited to stocks, cryptocurrencies, and US Options |
| Low minimum to open an account | Limited customer service |
| Easy-to-use mobile app | No retirement accounts |
| | |
Who Should Use TD Ameritrade?
TD Ameritrade is good for…
Intermediate to advanced traders and investors
Who Should Use Robinhood?
Robinhood is good for…
Active traders
Beginner investors
Which Investing Platform is Better?
TD Ameritrade appeals to a more sophisticated level of investor, while Robinhood's niche is on beginner investors who do not need advanced trading tools and access to all types of investments.
If you are a beginner investor who only needs a taxable brokerage account, Robinhood is probably a better option.
But if you are an intermediate to an advanced trader who needs advanced analytical tools and research, TD Ameritrade is the right choice.
However, neither of these online trading platforms offers a guided approach to investing like the online platform M1 Finance, which is a hybrid of DIY investing and a robo advisor
Frequently Asked Questions