Real estate investing provides an excellent way to earn passive income and generate capital appreciation while providing a natural inflation hedge.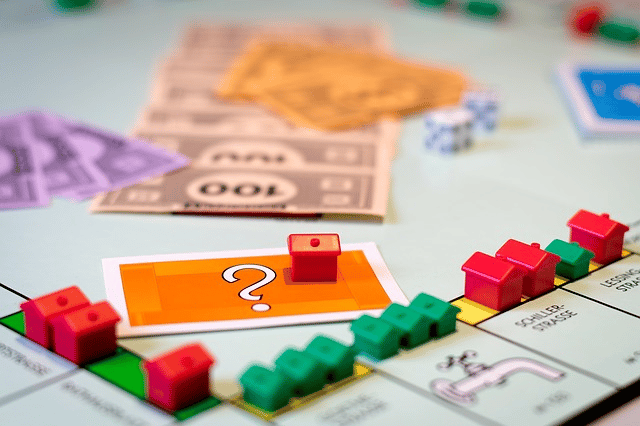 There are several ways to invest $10,000 in real estate. Before diving head first, it is important to carefully research each investment opportunity and consider the associated risks and potential advantages.
1. Invest In Real Estate Crowdfunding
Real estate crowdfunding can be a great option for individuals who want to invest $10k in real estate but are not ready to go all-in on a rental property.
Crowdfunding provides many of the same benefits as publicly-traded REITs but offers larger dividend distributions than publicly-traded REITs and lower volatility than traditional stock market investments.
Plus, investing in non-traded real estate can provide a natural inflation hedge and provide non-correlated returns to the stock market.
Reasons to invest $10K in Real Estate Crowdfunding
Larger dividends than publicly-traded REITs
Passive cash flow
Lower volatility than the stock market
Non-correlated stock market returns
Natural inflation hedge
A real estate crowdfunding platform like Fundrise helps a sponsor (company or team managing the investment property) raise capital from individual investors. With the help of the crowdfunding platform, the money raised is then pooled together to fund some or all of a real estate project.
Crowdfunding investments are usually commercial real estate that can invest in various strategies, from multi-family apartment complexes to mixed-use buildings.
The main drawback of real estate crowdfunding platforms is that investment platforms usually require you to lock up your money for 3 – 5 years, with limited liquidity options if you want to exit your investment early.
2. Invest in Short-Term Real Estate Debt Notes
If you like the benefits of real estate crowdfunding but not the idea of tying up your cash for an extended amount of time, investing in short-term real estate debt notes is a great alternative.
Short-term debt notes are usually for smaller real estate investors who often buy distressed properties, renovate them, and then sell the property for a tidy profit.
Depending on certain factors, short-term real estate debt notes can yield returns between 7% and up to 15%+ for the riskiest investments.
Unlike many other real estate platforms, the debt notes issued by Groundfloor are collateralized. In the case of default, the loan is backed by the property itself, which can be sold to recoup the investor's money.
Benefits of investing in short-term debt notes:
Backed by physical real estate
Short term: Average loan duration less than 1 year
10% returns on average
Diversification. Invest in multiple loans
Backed by physical real estate
Through Groundfloor, you can invest in collateralized real estate notes that provide an average yield of around 10% and a loan duration of 10 months.
Note: Groundfloor is technically a real estate crowdfunding platform, but its business model differs from most other platforms because its investments are debt investments, not equity investments, like most real estate crowdfunding platforms.
3. Invest in Publicly Traded REITs
A REIT is a company that owns, invests in or provides financing for residential or commercial real estate.
Real Estate Investment Trusts can be a good way for beginner investors to invest $10k in real estate. Many investors find real estate investment trusts appealing because of their liquidity, range of investment options, accessibility, and transparency.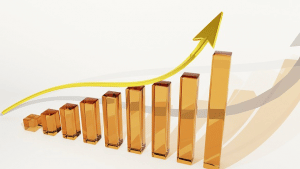 The most common type is an Equity REIT. Equity REITs typically own and operate income-producing real estates, like an apartment complex or a retail space. However, some REITs have begun to expand into more exotic types of REITS like Timberland and self storage REITs.
A less common type of REIT is a Mortgage REIT, which provides financing to real estate owners and operators through mortgages, real estate loans, or purchasing mortgage-back securities.
You can invest in publicly-traded REITs through traditional brokerages like TD Ameritrade or Fidelity.
Benefits of investing in publicly-traded REITs
Liquidity. Easily buy and sell securities like traditional stocks
Consistent income
Accessibility. Buy and sell through most traditional brokerages
Transparency
Competitive market performance
4. Convert Existing Space Into An Airbnb
I'd have to say, the Airbnb market for real estate investing is relatively saturated as of this writing.
However, opportunities are still to be had, if you are in a desirable location such as a metropolitan city like New York, LA, or any vacation destination.
According to a study from Earnest, Airbnb hosts make $924 per month, on average.
But it costs about but considering it costs only about $1,000 – $2,000 to prepare a single bedroom, plus $2,000 – $3,000 to prep common spaces, according to an article from CNBC.
If you have $10K to invest in real estate, an Airbnb could be a good option while even having some money left over.
There are two primary drawbacks to Airbnb rentals:
Consistent turnover. Individuals could stay for 1 – 2 nights, which still requires you to prep the room. This could be time-consuming for the busy individual.

Competition from other hosts. Most potential Airbnb'ers browse multiple properties, so you could face intense competition from a pricing perspective, which could eat into your margins.
5. Purchase A Single Family Rental
Traditional wisdom says real estate investing through duplexes and triplexes is the way to go.
However, as Millennials and Gen Z have entered the workforce, their housing accommodations preferences have started shifting the demand for real estate.
And because many young households struggle with mortgage affordability in desirable suburban locations, there has been increasing demand for single-family rental properties.
With single-family rentals, you are more likely to have long-term tenants, which can ease the burden of marketing the property, and tenant management, among other common landlord responsibilities.
Benefits of Investing $10K in a Single-Family Rental
Lower tenant turnover = less stress
SFR tend to be families or couples = decreased chance of dealing with unruly tenants
Other Ways To Invest $10K in Real Estate
Real Estate Wholesaling
This is when an individual agrees to buy a property for a specified price, which is often in a distressed condition and then enters into a contract with the property owner to resell the property in a specified time frame, making a spread between what they purchased the property at and what it is was for.
While real estate wholesaling can be quite lucrative, with average profits of 5% to 10% of the purchase price, wholesaling requires extensive local real estate market knowledge and a connected network to find potential deals.
I do not recommend beginner real estate investors try their luck at real estate wholesaling.
Real Estate Syndication
A real estate syndication Is when a group of investors pools money together to purchase an investment property.
Sounds a lot like real estate crowdfunding? That's because Real Estate Syndication is crowdfunding, but before crowdfunding came into popularity following the passage of the 2012 JOBS Act.
Through syndication, you can invest in private real estate deals you might not otherwise have access to.
Depending on the terms, you will have considerably more control investing in a Real Estate Syndication but also more stress as it is likely not as operationalized as a Real Estate Crowdfunding platform.
How Much Money Can You Make Investing In Real Estate?
Unfortunately, the answer is not so simple. In a sense, it depends on many factors like how much money you have to invest and how much risk you are willing to take.
A typical investor can earn upwards of 10% per year through REIT investments. For some investments like real estate crowdfunding, you can expect to receive up to 15 % return from the investments.
Still, overall, market conditions can dictate a lot of returns and are often outside individual control.
Key Considerations Before Investing
There are many great ways to invest $10K in real estate, but before diving in, you should consider the key factors that can help drive your decision.
How long can you lock up your money?
Real estate, in general, is an illiquid investment unless you are investing in publicly-traded REITs. So if you expect to use these funds in less than 3 years, you should probably stick to publicly traded REITs.
How much risk can you handle?
20%+ returns sound great, but let it be known if you are investing in real estate and are hoping for 20%+ returns, be sure to do thorough due due-diligence before investing. An investment targeting a yield that high is likely subject to a considerable amount of risk, more so than an investment targeting 6% returns.
What are your long-term investing goals?
Are you looking for a quick profit, or are you looking for investments that will grow in considerable value over time? Different types of real estate target different goals, be sure to think about that before investing.
5 Best Ways To Invest $10K in Real Estate
Real estate Crowdfunding
Short-term real estate debt notes
Publicly-traded REITs
Converting existing space into an Airbnb
Buying a single-family rental property.