Split purchases in 4 equal payments with no interest for purchases up to ,500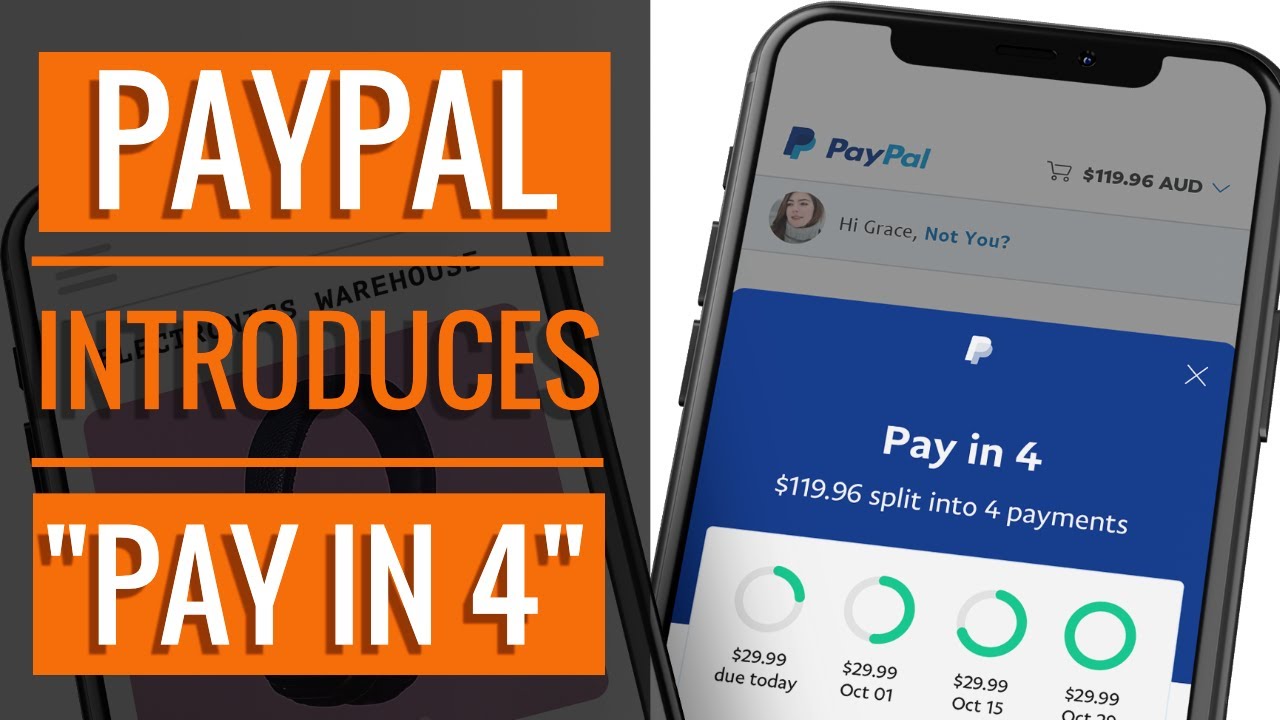 Paypal Pay in 4 offers customers the ability to split purchases as little as into 4 equal payments, paid every 15 days.
Adam's View
Paypal is well-known within the payments industry. While there are certainly a plethora of Buy Now, Pay Later companies offering seemingly similar services, Paypal's 'Pay in 4' stands out as a brand whose reputation precedes itself. Given that there is no interest or fees, it's an excellent alternative for those who are credit card wary.
Key Takeaways
PROs & CONs
PROS
CONS
Available at millions of retailers

X

Maximum purchase amount of ,500
No late fees

X

Not available in all states
No impact to your credit score

X

No all purchases are subject to Paypal purchaser protections
What Is Paypal Pay in 4 and How Does It Work?
PayPal Pay in 4 is another Buy Now, Pay Later company backed by PayPal. The company offers customers the ability to split purchases as small as and as large as ,500 into 4 equal payments, paid every 15 days. 25% of the total purchase amount is due at checkout.
There are no interest charges, late fees, and no impact on your credit score. Approval decisions are made in seconds when you use the Pay in 4 options at participating retailers.
Plus, rest assured you get the same purchase protection and security already provided by Paypal (restrictions apply).
Step 1) Choose Paypal 'Pay in 4' at checkout.
Step 2) A decision is made in seconds. If approved, you pay 25% at checkout.
Step 3) The remaining balance is split over 3 payments, due every 15 days. You can pay in the app or online.
For example, you go shopping online for a T.V. at Bestbuy. The T.V. is 0. If you are approved to pay with 'Pay in 4', 0 is due at checkout, and another 0 every 2 weeks until the balance is paid in full.
Are There Any Fees To Use This Service?
PayPal does not charge any origination fees, interest charges, early payment fees, or late fees. However, it's important to note that you decrease the chances of being approved for additional purchases in the future if you fail to pay on time.
Transactions can be made in all currencies that PayPal supports, not just USD. For non-USD transactions, PayPal will automatically convert the transaction amount to USD at checkout before providing you with your Pay in 4 plan. Standard conversion charges apply.
Does Paypal Pay in 4 Affect My Credit?
A soft credit check is performed, but it does not impact your credit score. On-time payments will not positively impact your credit. However, it is not clear if Paypal will report delinquencies to the credit bureaus – nonetheless, not a chance worth taking.
Can You Pay Off The Loan Early?
Yes! Should you want to pay off your loan ahead of schedule, log in to the app or online and pay off your balance. There are no fees to pay off your loan early.
Who Accepts Paypal Pay in 4?
You can use Pay in 4 at millions of retailers online such as Target, Best Buy, Uniqlo, Bed Bath & Beyond, to name a few.
Alternatives to Paypal Pay in 4
There seems to be an endless number of Buy Now, Pay Later companies popping up every time I shop online. They all offer slightly different features, but that goes beyond the scope of this article. A few other BNPL firms include:
Affirm (Known to have higher spending limits, can impact credit, offers fixed fee loans, can use for in-store purchases.
AfterPay (No hard credit checks, 0% loans, ontime payment history does not help build credit)
Zip (Quadpay) Online in and person purchases, available at many retailers.
Sezzle Available for online purchases only in the US and Canada. Not available at as many big box retailers compared to competitors.
Frequently Asked Questions