Disclaimer: I am not associated with this company in any shape or form. Information below is based on my own personal experience . By opting-in to PFS Buyers Club deals, you are doing so at your own risk.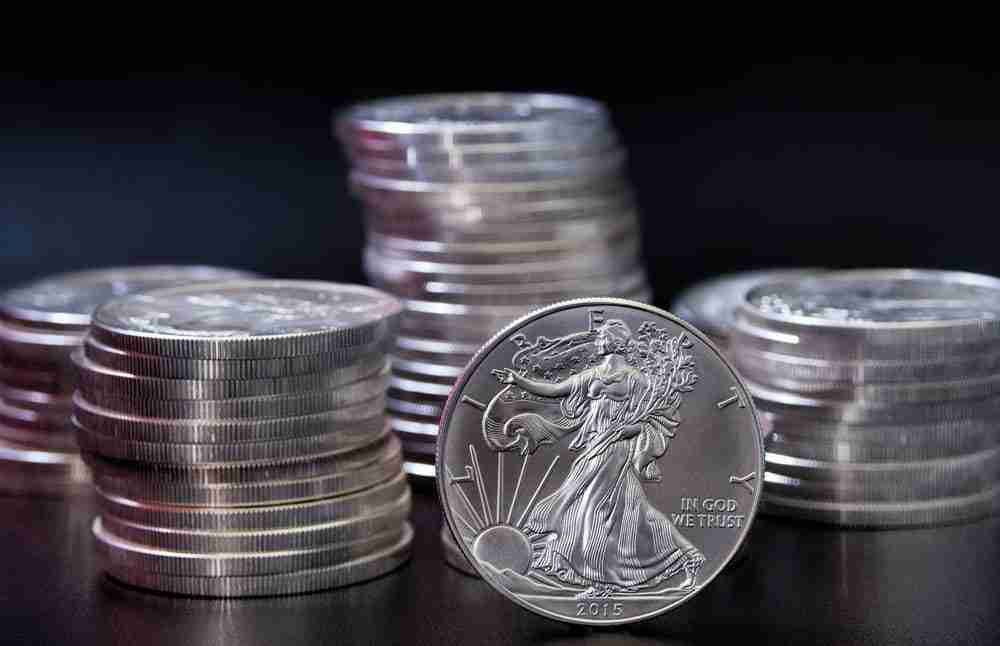 I recently discovered an exciting arbitrage opportunity through a company called PFS Buyers Club during a random search for bank bonuses.
Simply put, PFS Buyers club will pay you a guaranteed profit to purchase coins from the US Mint and sell them to PFS Buyers Club.
Many times, the coins are:
Limited production.
Quantity purchase restriction per household
Anticipated to be an in-demand collectors item
Hence, the premium willing to be paid above the retail price.
In turn, PFS Buyers Club pre-sells the coins to wholesalers and dealers, making a profit along the way. Because they pre-sell the coins, they require you to opt-in to the deal, which is essentially confirming you will sell them the coin when you purchase it.
I would compare this business model to a sneaker re-selling model, where a set amount of limited-edition sneakers are released. Once that set amount sells out, it creates a significant demand on the secondary market hence the premium above the retail price.
Note: Opting-in to coin deals is also a great way to generate credit card spend e.g. meeting spend requirements to earn credit card bonuses.
How A Deal Will Work:
1. PFS Buyers Club presents the current deal on its website. The most recent deal was Morgan 2021 Silver Dollar Deal issued by the U.S. Mint on August 3rd, 2021.
2. Create an account on the PFS Buyers Club website, opt-in to the current deal, and commit to selling them the coin(s). You are confirming to PFS that you will sell them to PFS at the pre-agreed price. Many deals sell out fairly quickly. After making my purchase, I checked the Mint site 2 hours later, and the coin was sold out.
3. Purchase the item as instructed. PFS will request you to your order number on their website.
4. PFS will e-mail you confirmation of your order number with them.
5. PFS Buyers Club will send you an insured pre-paid shipping label to send the package to them once you receive it.
6. Payment will be sent via e-Check, PayPal, or check within 7 business days of delivering the set to PFS Buyers Club.
Update: I received my e-check in 4 business days.
A very straightforward process.
The total process takes about 30 minutes in total. Not bad if you ask me.
I know, I was a bit skeptical doing my first deal, and it's understandable doing business with a company you never heard of before.
Here is an extensive list of FAQs aggregated from their site and based on my experience.
Frequently Asked Questions
I've Never Purchased Anything From The Mint. How Will I Know What To Do?
PFS offers detailed instructions and screenshots on its website to make the process as seamless as possible. Doing my first deal was extremely simple, and I understood what to do every step of the way.
What If my order gets lost on the way to PFS Buyers Club?
According to PFS, "As long as you have the FedEx label scanned and it entered the FedEx system, the package is insured. PFS will pay you the full – committed amount as if we had received the box."
What if my order gets lost on the way from the Mint to my home/office?
You have to file a claim to get a refund from the Mint.
Note: I always make my purchases with my Chase Sapphire Preferred credit card and not a debit card.
How do I know if PFS is legit?
Established in 2015 but has been in business since 2006. In addition, other well-known blogs in the personal finance space have posted about PFS Buyers Club deals.
What if the coin sells out before I can purchase it?
PFS Buyers Club requests that you notify them if the coin sells out before you can make the purchase, there is no penalty if you are unable to complete the purchase.
How long does it take to get paid?
According to their terms, payment will be sent via e-Check, PayPal, or check within 7 business days of delivering the set to PFS Buyers Club.
Can I make more money selling my coins to someone else?
Readers have noted other dealers offering more and some cases, less than PFS. That said, PFS is the only company I am aware of that makes the process as seamless as possible. Another Buyer, Pinehurst coins have historically paid more than PFS, but they don't advertise like PFS does and provide step-by-step instructions.
I am not in the business of coin reselling, nor am I interested in that business, so this quick and easy profit is a no-brainer for me.
How often does PFS offer deals?
According to their website, "We have had instances where we had a deal each month for 4 or 5 months in a row. We have also had no deals for stretches lasting more than 7 months."
Will my credit card code a purchase from the Mint as a cash advance?
I've read in some instances that American Express may code purchases from the Mint as a cash advance. However, I do not have Amex anymore, so I cannot personally attest to that information. Still, you should avoid using American Express for these deals.
How much money can I make?
Each deal is different based on anticipated demand. For the most recent deal, I made about 0 from PFS. Other deals in the past seemed to have offered similar payouts of between – 0.
Does it cost money to join PFS Buyer's Club?
No, membership is free.
Are there any other fees I should be aware of?
The only other fee is shipping costs from the Mint, which is a very tiny amount (.95).
Do you need to pay taxes on the profit?
The website does mention anything regarding taxes. However, I plan on declaring this as income. You should consult with your tax advisor as I am not a tax professional.
Their website seems very bare bones. Is this legit?
I agree the website could be enhanced. However, have you ever seen Warren Buffet's Berkshire Hathaway website? His website leaves, even more, to be desired. Despite it being 2022, some people just don't invest in visual aesthetics.
The Bottom Line: Is Doing A Deal With PFS Buyers Club Worth It?
Yes. The company makes a relatively obscure process straightforward. They provide detailed instructions for how to make a purchase from the Mint and helpful tips and tricks along the way. Sure, you could sell your coin elsewhere and make more money, but as I said earlier, this is very easy for someone who is not a coin expert, nor who is trying to be one.
Additionally, they provide e-mail updates after you enter your order on their website to keep you apprised throughout the entire process.
My first purchase went smoothly, and I am looking forward to doing more deals with them.