From publicly-traded REITs to real estate crowdfunding platforms, there are endless ways to invest in real estate without buying property.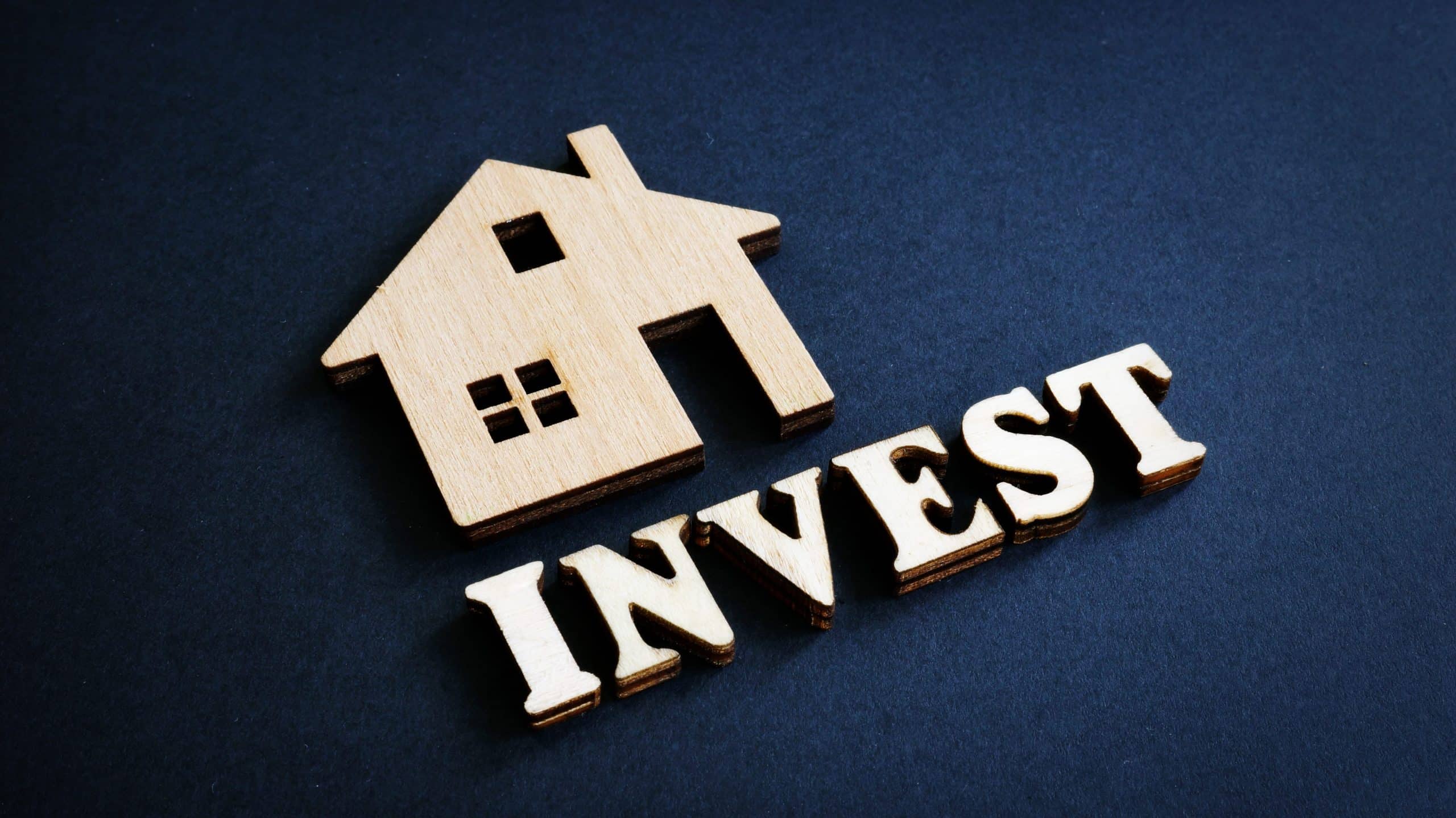 If you are interested in investing in real estate but do not want the headache of managing a physical property, don't fret, you have options. In this article, we will discuss 9 easy ways to invest in real estate without buying property.
1. Invest in Real Estate Crowdfunding
Real estate crowdfunding is probably the most practical way to invest in real estate without buying a property. Real estate crowdfunding allows you to get all the benefits of physical property ownership without all the headaches.
Through real estate crowdfunding, you generally earn higher returns than publicly-traded REITs while avoiding stock market volatility.
A real estate crowdfunding platform helps a sponsor (the company or team managing the investment property) raise capital from individual investors like you and me. Since the passage of the JOBs Act in 2012, real estate crowdfunding is an excellent way to get exposure to the real estate market while avoiding the hassle of managing a rental property.
The types of real estate projects available for investing vary from individual properties to large multi-family apartment complexes and commercial buildings.
Benefits of Real Estate Crowdfunding
Private real estate is less volatile than the stock market
Real estate crowdfunding tends to have higher returns than publicly traded REITs
Pick investments based on your risk tolerance
Low minimum investment
Returns are less correlated to the stock market
Groundfloor is my go-to real estate crowdfunding platform.
For just $10, you can invest in individual 'fix and flip' properties. The loans are usually less than 12 months, with an average interest rate of around 10%. Plus, the loans are collateralized, providing greater security for investors.
2. Invest in Real Estate Investment Trusts (REITs)
REITs offer the best of private real estate and the stock market because they are publicly traded companies that invest in real estate.
REITs are an excellent alternative to buying a property because they offer the liquidity and transparency of publicly traded securities while avoiding landlord responsibilities associated with physical real estate investments.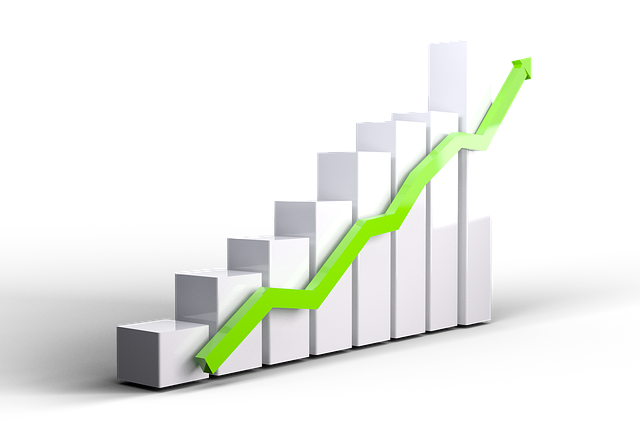 REITs are companies that operate or invest in real estate. Most REITs are equity REITs, meaning they own or operate the property. However, there are also mortgage REITs that provide financing or invest in mortgage-backed securities.
REITs invest in most real estate property types, including offices, apartment buildings, warehouses, retail centers, medical facilities, data centers, cell towers, infrastructure and hotels.
A REIT stands for Real Estate Investment Trust. The term is just a tax concept, and as long as a company satisfies a long list of requirements set forth by the IRS, it can qualify as a REIT.
Publicly traded REITs are an ideal alternative to buying a property because they generate consistent passive income as they are required to pass 90% of their income to shareholders, and tenants often sign long-term leases, providing financial stability for the REIT.
Benefits of REIT Investing
Liquidity (Easily buy and sell securities)
Managed by seasoned real estate professionals
Transparency: Publicly traded companies are subject to additional scrutiny
Passive Income
REITs own and operate their investments
Low fees
3. Invest in Real Estate ETFs
Real estate ETFs are an excellent alternative to physical real estate because they provide inherent diversification by investing across multiple REITs.
Plus, real estate ETFs have lower expense ratios than investing across individual REITs and lower volatility.
A Real estate ETF is a publicly traded investment fund that tracks the performance of a basket of REITs.
The ETFs usually track the performance of a particular index, for example, the MSCI US Investable Market Real Estate 25/50 Index.
Benefits of REIT ETF Investing
All the benefits of individual REITs plus:
Inherit diversification
Lower expense ratios
If you are a real estate investor, one of the most popular REIT ETFs is Vanguard's VNQ which has an expense ratio of just 0.12%, making it a cheap way to invest in the real estate market.
4. Invest in Non-Traded REITs
Another easy way to invest in real estate without buying a property is investing in non-traded REITs.
Non-traded REITs are similar to publicly traded REITs but do not offer the ability to buy and sell your investments quickly.
Non-traded REITs generally have higher returns than publicly-traded REITs, making them appealing real estate investments to yield-hungry investors. The higher yield is often associated with their lack of liquidity and the theory that private markets are deemed less 'efficient.'
Plus, non-traded REITs are less correlated and volatile than their publicly traded counterparts, increasing their appeal.
Benefits of Non-Traded REITs
Historically higher returns than publicly-traded REITs
Lower stock market correlation than publicly-traded REITs
Most platforms offer multiple investor tools and services
If non-traded REITs sound appealing, the online real estate platform Fundrise is the preeminent company in non-traded REIT investing. Fundrise has over 330,000 investors and has been in the business since 2010.
5. Invest in Real Estate Pre-Funding Notes
Through real estate prefunding, investors provide financing for a real estate project before a crowdfunding loan is fully invested.
Real estate pre-funding is a less-known real estate investment. Real estate prefunding is a hybrid of crowdfunding and bond investing.
Pre-funding is quite common in the real estate industry and is offered by many companies to generate passive income for their investors.
After a company completes due diligence, it can be critical for a project to receive funding as soon as possible instead of the deal sitting dormant.
When investing in prefunding notes, you are not directly investing in real estate projects per se but rather investing in a line of credit used to fund investors' loans. Real estate prefunding is a great way to earn a higher return than you would in a CD or FDIC-insured savings account while avoiding market risk.
Benefits of Prefunding Investing
Short Duration
Higher returns than an FDIC savings account or CD
Less risk than stock market investing
Passive Income – No need to select properties to invest
Two popular ways to invest in real estate pre-funding are through Stairs by Groundfloor and, if you are an accredited investor, Fund That Flip.
6. Real Estate Syndication
A real estate syndication is when a group of investors pool money together to invest in an individual property. The investors of that property are owners and that property is managed by an operating partner.
RealtyMogul allows you to invest in individual offices, multifamily, retail, or industrial real estate deals. However, you must be an accredited investor to invest in their individual property deals.
Investment minimums for individual properties range from $25,000 – $50,000, depending on the investment. Through individual property investing, you are taking an equity investment in the project. And within the capital stack, equity investments have the highest risk and the potential for the highest returns.
RealtyMogul individual property investments target an investment horizon of 3 – 7 years, with no options for early redemptions.
Benefits of Real Estate Syndications
Take a directional view of real estate
Potential for higher returns (but also high risk)
Invest in properties usually only available to corporations
7. Invest in Single Family Rentals
Through Roofstock, you are buying a single-family rental, but their platform makes the process much more manageable than scouring properties on your own. Through the Roofstock marketplace, buyers and sellers come together to buy and sell their properties.
Most properties are already rented when you buy an individual property through Roofstock, so you can start earning cash flow on the day you close. In addition, Roofstock provides property management services, alleviating one of the most significant headaches associated with real estate ownership.
Their easy-to-use platform allows you the filter through multiple properties based on your requirements.
The main downside is that you are still buying a property, and the associated costs are much higher than investing in REITs or a crowdfunding company like Groundfloor.
Benefits of Single Family Rentals Through Roofstock
Most properties have tenants so that you can earn income right away
Property management services reduce the ownership burden
The Roofstock platform allows you to browse and filter properties based on your requirements.
8. Buy Real Estate Mutual Funds
A Real estate mutual fund is an actively managed, publicly-traded investment fund. Real estate mutual funds invest in publicly-traded REITs and publicly traded real estate stocks.
Real estate mutual funds are a great option because they are actively managed by professional money managers, making them ideal for real estate investors who want a more hands-on experience.
Note: A real estate mutual fund trades and prices only once daily, making it a bit different from ETFs, which can be traded like an individual stock.
Real Estate Mutual Funds
Actively managed investment portfolio
9. Invest In Self Storage
Ok, self-storage is a physical property, but there are no tenants to manage or leaky toilets to fix, therefore I included it my ways to invest in real estate without buying property. Investing in self-storage can be a great way to diversify your investment portfolio and potentially earn a passive income stream.
In fact, nearly three-quarters of self-storage facilities are 'mom and pop' owned. Plus the low building costs and operating expenses make it an ideal real estate investment opportunity even for the most inexperienced investors.
The Bottom Line
There's no right or wrong way to invest in real estate. There are PROs and CONs to each method of real estate investing, and each type of investment may be better suited based on your unique circumstances.
What's important to understand is how much risk you are willing to tolerate in search of returns.