\
Afterpay is an Australian financial technology that allows customers to split purchases into 4 interest-free payments.
This review is my own opinion. I am not associated with Afterpay in any shape or form.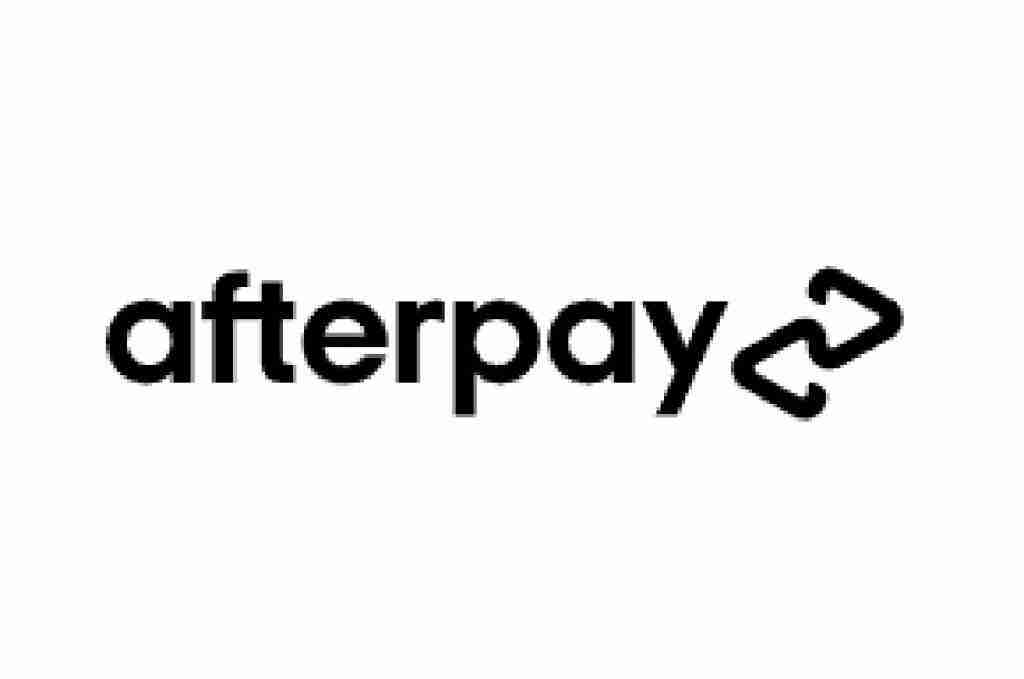 Every time I shop online, I see an endless number of companies offering "interest-free" payments for purchases as small as . So I decided to look at a very popular one – Afterpay and see if it lives up to the hype.

This review will look at how the service works, how Afterpay makes money, and address Frequently asked questions.
Pros & Cons
PROS
CONS
✔ Interest-free financing

X

Late fees
✔ No credit checks
X Doesn't help build credit
✔ No prepayment fees

X is

Available at a smaller number of retailers compared to competitors.
Key Takeaways
Who Should Use Afterpay?
Afterpay is a good option for:
Those who are looking finance purchase without paying interest
Financing a purchase without opening a credit card or may not qualify for a credit card
Generally responsible spending habits
Afterpay is not a good option for:
Those looking to build their credit (They do not report on-time payment to the credit bureaus).
People with poor credit or trouble making on-time payments
Looking to use Afterpay for daily shopping habits

What Is Afterpay?
Afterpay is an Australian financial technology company listed on the Australian Stock Exchange. This fintech allows customers to make purchases online and in-person with 4 interest-free payments without accruing debt or paying service fees.
This company has nearly 16.2 million customers and provides services to 100,000 retailers worldwide; and is available in the United States, Canada, Australia, New Zealand, United Kingdom, Italy, France, and Spain.
How Does Afterpay Work?
Afterpay allows its customer to split purchases into 4 interest-free payments from one of its stores in its Shop Directory. Afterpay is not a credit card as they don't charge interest and do not allow customers to carry a balance.
You pay 25% of the cost at the time of purchase at the remaining 3 payments over 6 weeks; 1 payment every two weeks.
Afterpay does not charge interest but will apply a late fee of up to 25% of the purchase price. The capped late fee starts at but never goes higher than 25% of the purchase price or (whichever is less).
A real-world example:
Say you want to buy a new 0 dress from Forever21 for your birthday party, but you don't want to charge it your credit card and pay interest. Instead, when checking out at Forever21 online, you choose the Afterpay at checkout. If the purchase is approved, you pay upfront and every two weeks until the purchase is paid in full. There are no fees or interest charges if you pay on time and in full.
Prepayment Fees
None listed.
Late Fees
Late fees start at and are capped at 25% of the purchase price or (whichever is less).
Step-By-Step: How Using Afterpay will work
Go to the Afterpay directory and shop at your store of choice.
At checkout, choose Afterpay as your payment method. (First-time customers will need to create an account with an instant decision made). Existing users should log into their account.
Pay 25% of the order upfront and the remaining amount every 2 weeks until paid in full.
Online orders: Will be shipped to you by the retailer after checkout.
In-store purchases: Download Afterpay mobile app, follow the in-app instructions to set up the Afterpay Card. Use the Afterpay Card with Apple Pay or Google Pay. 25% will still be due upfront.
Payment Process:
Log in to your Afterpay account to see your payment schedule and make a payment before the due date. Otherwise, Afterpay will automatically take payment from your debit or credit card on your payment due date.
Does Afterpay Approve Every Purchase?
No, Afterpay does guarantee Approval. They consider several factors before approving a purchase to ensure responsible spending:
Are there sufficient funds on your card?
The length of time you have been using Afterpay
The amount you have to repay
The value of the order you are trying to place
The number of orders you currently have open with Afterpay
If I Am Approved, How Much Am I Eligible To Spend?
Spending limits begin around 0 and increase gradually.
Spending limits consider a multitude of factors such as:
How long you have been using the platform
Missing payments
Good spending behavior
Avoiding declined purchases (spending within your purchase limits)
There are more restrictions on newer customers until Afterpay can get to know you. According to their site, "We take the time to get to know you, and before each transaction, we assess your ability to make repayments on your short installment plan using our real-time technology that stops anyone spending too much."
Frequently Asked Questions
Alternatives To Afterpay
There seems to be an endless number of Buy Now, Pay Later companies popping up every time I shop online. They all offer slightly different features, but that goes beyond the scope of this article. A few other BNPL firms include:
In addition to using BNPL services, there are other alternatives if you can't pay upfront, such as using a 0% interest introductory rate credit card.
The Bottom Line: Is Afterpay worth using?
Splitting the price of a 0 pair of jeans sure into 4 payments of sure does make its high price a lot more digestible. That said, Afterpay is another fantastic interest-free financing option when used appropriately. I would generally see this used when buying a gift for a birthday or holiday, particularly if your budget may be stretched due to unique circumstances. You should not use Afterpay if you generally have poor spending habits.
However,
I can appreciate that Afterpay does not simply approve all purchases and looks at your purchasing profile and payment history before approving or rejecting a purchase.
Do you use Buy Now Pay Later services? Comment below and let the Real World Personal Finance audience hear your experience!
\