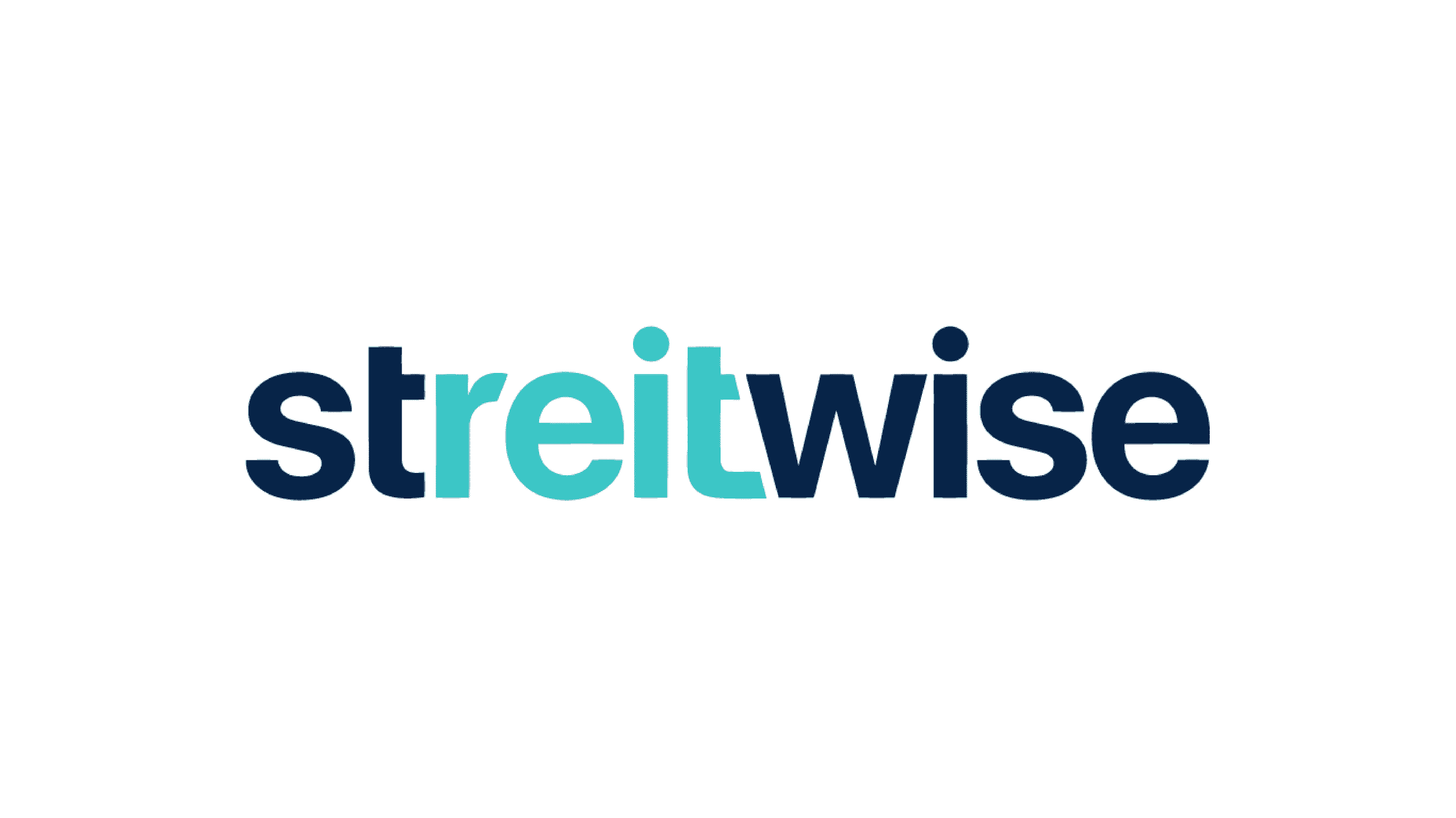 Quick Summary:
Real estate investment platform enabling individuals to invest in commercial real estate

Overall Rating:
PROS
Strong historic returns
Transparent fee structure
Liquidity features

CONS
High minimum investment
Limited investment options
At A Glance:
Minimum Initial Investment: $5,000
Dividend Yield: 8-10% since 2017
Investment Type: Commercial Equity REIT
Dividend Frequency: Quarterly
Types of Investors: Open to all investors (with limitations for non-accredited investors).
Liquidity Features: Yes, after one year
Fees: 3% upfront (upfront fee now waived), 2% ongoing
Account Types: Individuals, IRA, Self-directed IRA, Trust
Amount Raised: $32 million since 2017
Who Should Use Streitwise?
Streitwise is a good option if…
You are looking for consistent passive income and don't mind locking your money up for extended periods.
Streitwise is not a good option if…
You are looking for capital appreciation and are looking to sell your investment in less than 5 years.
What is Streitwise?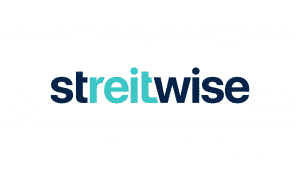 Streitwise is a real estate investment company that enables accredited and non-accredited investors to own commercial real estate through an equity REIT. Streetwise's primary offering is a professionally-managed, tax-advantaged portfolio of real estate assets.
Streitwise was founded in 2016, and the company is sponsored and managed by Tryperion Partners. The company was formed as a result Reg A+ JOBS act in 2012, which allowed private companies to offer shares to the general public and not just accredited investors.
Since its inception, Tryperion has acquired and managed over $750 million in commercial real estate properties.
The company is headquartered in Los Angles, California.
How Does Investing With Streitwise Work?
Streitwise offers accredited and non-accredited individuals the ability to invest in commercial real estate through a non-traded equity Real Estate Investment Trust. The company's current REIT offering is (1st Streit Office). The current REIT offering comprises two commercial properties and any future properties the company acquires.
The current offering has a minimum investment of $5,075 (500 shares at $10.15/share) and targets an 8-9% dividend. You can invest as an individual, trust, company, or self-directed 401K or IRA.
Why Invest In Real Estate?
With Streitwise, investors can see the same benefits of investing in institutional-quality real estate.
Below are some of the benefits of investing in real estate:
Tax Benefits: Investors can deduct up to 20% of their dividends.
Hedge Against Inflation. Owners can pass rising costs to tenants.
Diversification: Real estate has a historically low correlation with the overall stock market.
Consistent Cash Flow: Quarterly dividends paid for 20 straight quarters.
When you invest with Streitwise, you earn income through quarterly dividends and capital appreciation.
Private real estate in the form of REITs can be a trusted source of dividends and capital protection. Historically commercial property investments were only accessible to ultra-high net worth individuals and large institutional investors.
Streitwise is changing real estate investing.
Streitwise Investment Strategy
Streitwise applies a 4-pronged approach, as detailed below, to acquire and manage a diversified portfolio of value-oriented investments home to creditworthy tenants that provide a source of steady and growing dividends for their investors.
The firm focuses on non-gateway markets, which are typically more moderately priced at higher capitalization rates. In addition, Streitwise finances acquisitions with modest leverage to minimize the risk of principal loss. Taken together, this is a winning investment plan.
Let's look at the strategy in detail.
Value-oriented Investments
Streitwise targets strategically-located properties proximate to transportation, nearby amenities, and a base of established employers and industries. In particular, they concentrate on high-quality construction properties with a track record of sustained occupancy that makes the property well-positioned to outperform the broader market.
Secondary non-gateway markets
Secondary, non-gateway markets are cities that offer the amenities of big cities(New York) but don't have the same dense population (Charlotte). This strategy allows Streitwise to invest at a fairer price to generate higher dividends.
Modest Leverage
Streitwise uses modest leverage to minimize risk and maximize flexibility. Their current offering has a 51% loan-to-cost ratio.
For example:
You borrowed $80,000 to complete a project. The property was acquired for $120,000 with $30,000 of renovation costs. In this case, LTC = $80,000 / $150,000 = 53%.
Creditworthy Tenants
The company targets properties occupied by creditworthy tenants. For example, Wells Fargo, Verizon, and Walgreens are actual tenants in some of Streitwise's investments.
Performance
Streitwise generated strong passive income for investors since its inception in 2017. Streitwise has generated an average return of 9.3% through 20 quarters (net of fees), with the latest Q1 2022 dividend at 8.4%.
Dividend Payments
Streitwise will declare and pay dividends quarterly, about 10 days after each financial quarter ends. You can receive a cash dividend for each dividend or reinvest the funds in Streitwise's Dividend Reinvestment Plan.

Imagine: If you invested $10,000 with Streitwise in 2017 with dividend reinvestments, your portfolio would now be worth approximately $16,000… Not bad.
Streitwise Redemption Program
Real estate, in general, is considered an illiquid investment, but Streitwise allows investors to redeem their shares after 1 year, with no penalty after 5 years. After year 1 and until year 2, an investor can redeem their share for 90% of NAV. See below redemption schedule below:
| Time Shares Held | Redemption Percentage |
| --- | --- |
| Less than 1 year | No redemption allowed |
| 1 year until 2 years | 90% of NAV |
| 2 years until 3 years | 92.5% of NAV |
| 3 years until 4 years | 95% of NAV |
| 4 years until 5 years | 97.5% of NAV |
| 5 years or more | 100% of NAV |
How To Open An Account With Streitwise
To get started with Streitwise, press 'Start Investing' on their homepage.
Streitwise will ask for basic information about yourself, such as name, address, and how much you want to invest. You can send funds via ACH or wire transfer. I was able to complete the application in about 5 minutes. It was straightforward and no different than most applications for financial services.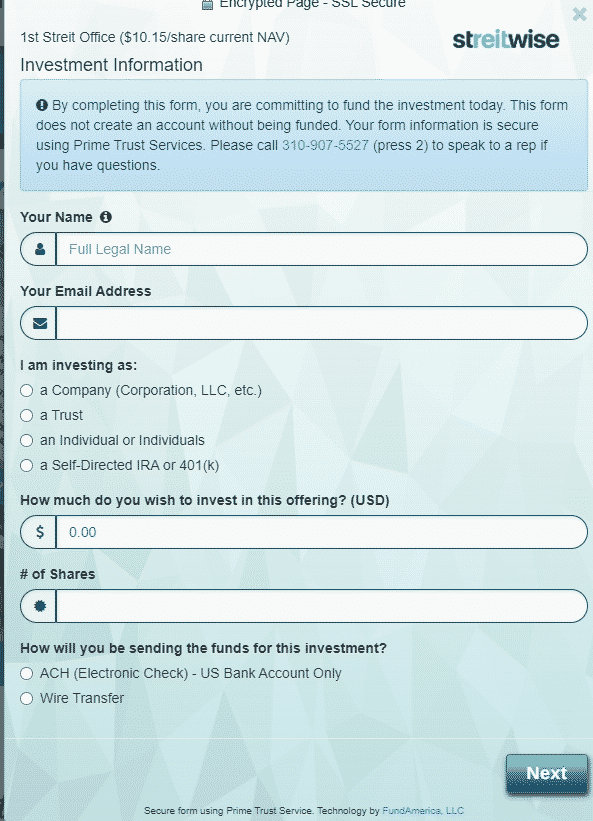 Fees Explained
There are two types of fees incurred when you invest with Streitwise. An upfront fee of 3%(upfront fee now waived) and an ongoing management fee of 2%.
Upfront fee
The investor retains 100% of the total shares purchased. Streitwise reimburses their Sponsor 3% (3% fee now waived) of the total proceeds for organizational and offering costs with 97% towards the investment. This is a one-time fee reimbursed to the Sponsor and occurs for any new share issuances.
For example: If you invest 500 shares at $10/share ($5,000), $4,850 (97%) goes towards the REIT, and $150 (3%) (3% fee now waived) goes to the Sponsor. You will still own 500 shares.
Ongoing fee
An ongoing 2% annual management fee is charged as part of the operating expenses. The fee affects the taxable income that is the basis for the dividend payments.
All dividends quoted are net of fees. Streitwise does not charge any other fees such as waterfall / profit-sharing fees, acquisition fees, developer fees, construction management fees, servicing fees, liquidation fees, property management fees, financing fees, disposition fees, or any other hidden fees that other non-traded REITs often hide from prospective investors by burying the hidden fees in the offering documents.
How Does Streitwise Differentiate Itself?
Streitwise applies a multi-faceted approach that differentiates itself from competitors to differentiate itself.
Over $5 million skin-in-the-game. The founders have over $5 million of their own money invested with Streitwise. This means there is a shared alignment between investors and shareholders.
Transparent Fee Structure. Streitwise is upfront about its fee structure. There are no hidden fees buried in its offering documents.
Modest Leverage. Streitwise only borrows 51% to fund its current project. Modest leverage reduces risk and maximizes returns.
Open To All Investors. Streitwise is open to accredited and non-accredited investors in the US and worldwide. Plus, they offer accounts for individuals, companies, and retirement accounts.
Streitwise vs. Publicly Traded REIT
Potentially Higher Dividends. Potentially higher dividends with Streitwise as they can access properties not available with public REITs. Publicly traded REITs often have smaller dividends ranging between 2-5%.
Less Volatility. Share prices are set quarterly, unlike publicly-traded REITs, so there's often more volatility as publicly-traded REITs are more closely tied to the stock market ups and downs.
Liquidity. Streitwise is less liquid than publicly-traded REITs. Publicly-traded REITs can be bought and sold through the stock market, whereas Streitwise has a limited liquidity program.
How Does Streitwise Compare?
Streitwise is a bit different from its closest competitor- RealtyMogul. The most significant difference is that Streitwise only invests in commercial real estate, whereas RealtyMogul has multiple property types – which could lead to a less focused investment strategy.
| Feature | | | |
| --- | --- | --- | --- |
| Overall Rating | | | |
| Minimum Investment | $5000 | $500 | $10 |
| Fees | 2% | 2% | None (Borrower Pays) |
| Property Types | Commercial Real Estate | Commercial Real Estate, Individual properties | Residential Real Estate |
| Open to all investors? | | | |
| Retirement Account Investing? | | | |
| Current Promotions | None listed | None listed | None listed |
Is Streitwise Worth It?
If you are looking for consistent passive income through exposure to commercial real estate, and have a long-term investment horizon, then Streitwise is right for you.
It's important to understand that Streitwise is more focused on income generation and not capital appreciation, so it's critical to differentiate the two strategies. While capital appreciation can occur, it's not their primary investment objective.
The company is a strong pedigree as the sponsors have acquired and managed over $750 million in commercial real estate. Plus – they only focus on commercial real estate, allowing them to become experts in that niche. Other competitors may focus on too many real estate types, thus becoming a jack of all trades and master of none.
Frequently Asked Questions