Uncorking the Secrets of Vinovest: The Revolutionary Platform for Investing in Fine Wine and Building a Liquid Asset Portfolio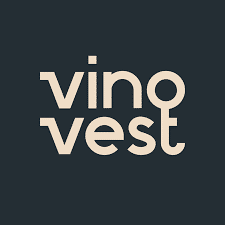 Quick Summary:
Vinovest is democratizing fine wine investing by allowing individuals to invest in fine wine bottles with no minimum investment amount.

Overall Rating:
PROS
Low stock market correlation
Open to all investors
$1,000 minimum investment

CONS
Short track record
Illiquid portfolio
At A Glance:
Minimum Investment: $1,000 for professionally managed accounts
Fees: 2.25%-2.85%, depending on the plan
Early Redemption: Yes, but 3% fee if you withdraw within 3 yes
Insurance: Yes
What is Vinovest?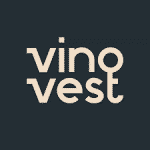 Founded in 2020, Vinovest is a fine wine investing platform that provides access to non-accredited and accredited investors to the ability to invest in physical bottles of investment-grade wine.
Historically, high operational costs, lack of transparency, and low volume made this alternative asset class only available to the ultra-wealthy. Vinovest aims to change that by offering wine portfolios with a low minimum investment.
The company's co-founder and CEO is Anthony Zhang, a repeat entrepreneur. He founded and sold two companies before starting Vinovest.
Vinovest is headquartered in California.
How Does Vinovest Work?
Vinovest is an online investment platform that allows individuals to invest in fine wine. Here's how Vinovest works:.
1. Sign up and Complete Questionaire
To get started with Vinovest, you need to sign up on their website and create an account.
After signing up, you will need to complete a 1 minute questionnaire to help Vinovest understand your investment goals, risk tolerance, and preferences.
2. Fund your account
Once you have completed the questionnaire, you will need to fund your account. Vinovest requires a minimum investment of $1,000.
3. Invest in wine
After funding your account, Vinovest's team of wine experts will create a personalized investment portfolio for you based on your preferences and investment goals. They will use their expertise to select wines that are expected to increase in value over time.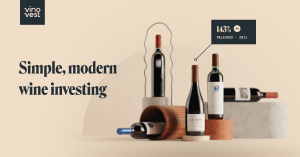 It takes about 2-3 weeks for Vinovest to complete your portfolio. You own 100% of the wines in your portfolio.
Vinovest works with wholesalers to procure wine at below-retail prices. When you invest through Vinovest, the company will handle authenticating, insuring, and storing your wine.
4. Store your wine
Vinovest will purchase the wines on your behalf and store them in a secure, climate-controlled facility. The wines are insured, and you can access them at any time.
You can buy or sell bottles whenever you like through the Vinovest Marketplace. You can also request wines from your portfolio at any time. Vinovest will ship the bottles to your doorstep so that you can have your profits and drink them, too.
5. Monitor your investment
Vinovest provides a dashboard where you can monitor the performance of your investment. You can track the value of your wine portfolio, view tasting notes and ratings, and see when it's time to sell your wine.
You can buy or sell bottles whenever you like through the Vinovest Marketplace. You can also request wines from your portfolio at any time. Vinovest will ship the bottles to your doorstep so that you can have your profits and drink them, too.
6. Sell your wine
When you're ready to sell your wine, Vinovest will handle the sale for you. They will work with their network of wine buyers and sellers to get you the best possible price.
Overall, Vinovest provides a convenient way for individuals to invest in fine wine without having to become experts in the wine market. Their team of wine experts handles everything from selecting the wines to storing and selling them, making it a hassle-free investment option.
Investment Options
Vinovest offers 4 types of portfolios, the 'Starter,' 'Plus,' 'Premium,' and Grand Cru.'
Each portfolio has a different investment minimum, a sliding fee scale, and different features; let's take a look.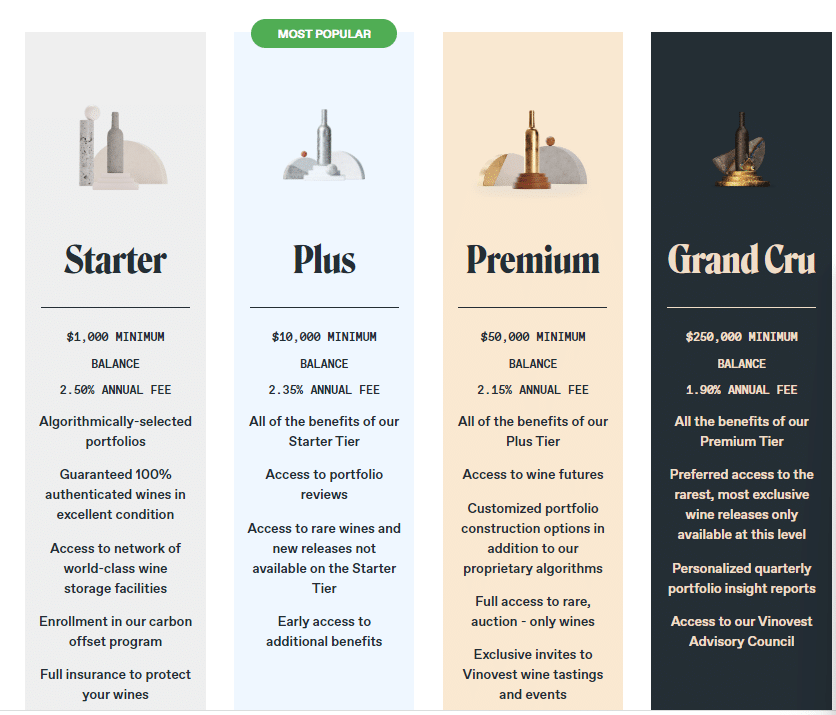 Starter
The Starter portfolio requires a $1,000 minimum balance and has a 2.85% annual fee. This beginner package has an algorithmically selected wine portfolio, 100% guaranteed authenticity, and excellent condition wine. Furthermore, all your wine is fully insured, and you have access to a network of world-class wine storage facilities.
Plus (Most Popular)
The Plus portfolio has a $10,000 minimum balance and a 2.70% annual fee. This 2nd tier portfolio comes with all the benefits of the Starter portfolio, plus access to bi-annual reviews by portfolio managers and access to rare wines not available in the starter package.
Premium
The premium portfolio has a minimum balance of $50,000 and a 2.50% annual fee. In addition to all the benefits of the Plus portfolio, the Premium portfolio also includes:
Grand Cru
The Grand Cru portfolio is Vinovest's most exclusive portfolio. This portfolio requires a minimum of $250,000 and has a 2.25% annual fee. In addition to the benefits of the Premium tier, the Grand Cru portfolio also includes:
Access to the Vinovest Council. This council includes: (fifth generation winemakers to, beverage directors at three Michelin-star restaurants to world-renowned sommeliers).
Personalized quarterly portfolio insights
Preferred access to the rarest, most exclusive portfolios
Access to wine futures (yes, as in like commodities futures)
Customized portfolio construction, in addition to Vinovest's algorithmic portfolio selection
Access to rare, auction-only wines
Exclusive access to Vinovest wine tastings and events
And, as a bonus, you have the option to invest in a carbon offset program.
Why Invest In Wine?
Performance
According to Vinovest, wine outperformed the S&P 500 by 1000% over the last 20 years. In 2021, the average Vinovest wine appreciated 19.93%; in Q1 2022, the average return was 5.59%. Furthermore, in Q1 2022, some individual bottles returned 76.3%.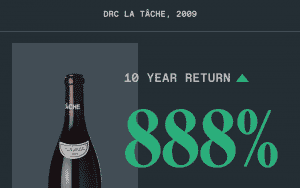 Uncorrelated Returns
Compared to the S&P 500, wine has a 0.12 correlation. This means their asset prices do not move together. In other words, if the S&P 500 is going down in value, that could very well mean your Vinovest portfolio value is going up in value.
Inflation Resistant
Inflation can make your groceries, gas, and rent more expensive. However, it has little effect on fine wine, making it the perfect antidote to rising prices.
Tax Advantages
Vinovest warehouses don't charge an excise duty or a value-added tax (VAT). This allows Vinovest to pass significant tax advantages to its investors.
Direct Ownership
At Vinovest, you own 100% of every wine in your portfolio. You can buy, sell, or drink at your choosing.
You might be interested in: Beginner's Guide to Wine Investing
Investment Selection Process
Only 1% of the wine at the grocery store is investment-grade because most wines don't have a built-to-age structure.
It takes a true expert to pick an investment-worthy wine. Vinovest has a team of world-class sommeliers to determine which wines will increase in value over time. In addition, Vinovest leverages a proprietary algorithm that analyzes millions of historical data points to determine a wine's investment worthiness. Some of the factors it considers include:
Critic scores
Current age
Liquidity
Producer's brand equity
Risk-to-return ratio
Secondary market pricing
Strength of region
Did you know? The finest wine is priced in British pounds. When you see the value of wine in your portfolio, it is based on the value of the British pound.
How & When Do I Earn Returns On My Investment?
3 factors mainly affect wine prices: Maturity, Scarcity, and Brand Equity.
As with any investment strategy, you should have a long-term investment horizon when investing with Vinovest. Profits are earned when your wine has increased value above your purchase price.
Maturity
Investment-grade wines take 10-15 years to mature, in general. For example, a 12-year-old bottle of Bordeaux will generally be more valuable than a 2-year-old bottle. Like a wine you see at a spirits store, the older the bottle, the more expensive it is.
Scarcity
Once a vintage is bottled, that's the end of the supply. Zip. Zilch. So, as time passes and the vintage gets consumed, the remaining bottles become more challenging to locate. Therefore, demand increases, so the price of that vintage will increase in value.
Brand Equity
Like a Louis Vuitton bag, established wine brands fetch an above-market price. Wines made in the Bordeaux region, Burgundy, Rhone Valley, and Tuscany in Italy tend to increase in value over time.
Vinovest works with investors to identify the best time to sell their wines to maximize returns.
When you set up your investment profile, Vinovest will ask you how long you plan on holding your investment. Vinovest will invest in wines that will peak in value towards the end of your investment timeline.
In general, Vinovestors hold their wine for 5 – 10 years.
Who Should Use Vinovest?
Vinovest is good for…
Those interested in investing in alternative assets with an investment horizon of at least 3years.
Vinovest is not good for…
Individuals looking for immediate returns who are not comfortable locking up their money for extended periods.
Vinovest Exchange
Vinovest recently launched its trading platform. Until recently, most of the wine portfolios were selected by an algorithm and a collection of sommeliers (except Premium and Grand Gru portfolios).
Managed accounts let you take a hands-off approach to wine investing, while trading accounts allow you to buy and sell wines like stocks.
Now, when you open an account through its trading platform, you can invest in wine as you invest in stocks. There is no minimum balance or hold time required. You have complete control of your wine portfolio.
Managed accounts let you take a hands-off approach to wine investing, while trading accounts allow you to buy and sell wines like stocks. A Vinovest trading account is best suited for individuals who have considerable knowledge of investment-grade wine.
Key Differences between Vinovest Trading Account & Managed Account
Feature
Managed Account
Trading Account
Who Selects the Wines
Vinovest
You
Minimum Investment
$1,000
$0
Buy Individual Bottles
No, only by the case
Yes
Fees
2.25% – 2.85%
1.5% for storage and insurance
2.5% for buying, 1% for selling
Portfolio Advisors
Yes
No
Portfolio Rebalance
Yes
No
Who is it For?
Buy and hold investors
Total control over your collection
NOTE ABOUT FEES: The annual fees across all the portfolios covers insurance, wine storage, authentication, and active management of your portfolio. Fees are prorated across the year and only charged on the invested capital in your account.
How Does Vinovest Value My Wine?
Vinovests values wine at the lowest average of all asking prices for each specific vintage over the last 24 hours.
As with most alternative investments, liquidity is limited, and valuations are more complex than equity investments.
Vinovest uses millions of data points from private and public markets to estimate your wine bottle's value.
What Happens If I Want To Sell My Portfolio?
While most investors who invest in wine do so purely for financial gain, Should you please, you do have the ability to drink your investment if you choose. A truly liquid investment!
Vinovest works with a vast network of wine traders and merchants. In general, you can sell your wine in 2-3 weeks.
How Do I Learn More About Wine Investing?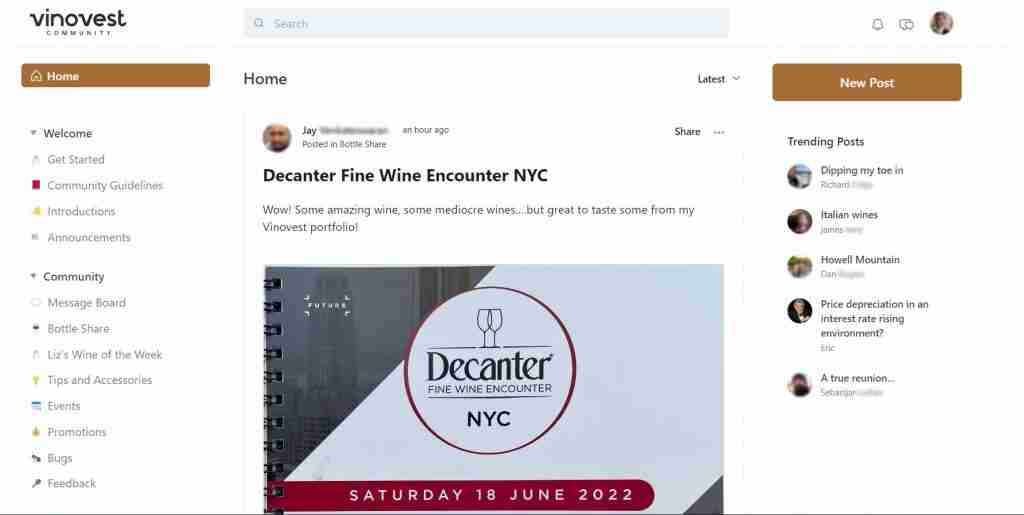 Vinovest recently launched the Vinovest Community. As a Vinovester, you can learn about wine and wine investing. Also, connect with other wine investors. You can also post questions and send feedback regarding all things Vinovest-related.
Is Vinovest Legit?
Yes, Vinovest is legit! Vinovest works directly with wineries to ensure authenticity. Furthermore, the company holds a third-party insurance policy that guarantees the wine is 100% authentic.

Since the company is not selling securities or shares – they are not a registered investment company like another wine investing platform, Vint.
Alternatives To Vinovest
Alternative investments outside traditional stock market investments are becoming more popular and increasingly open to everyday investors like you and me.
While passion assets struggle with liquidity and valuations, it's still something to consider if you find stocks and ETFs boring.
Vint

Vint was founded in 2019 and currently has over $3 million invested on its platform. Unlike Vinovest and Cult Wines, you are buying shares that start at $25, with a minimum investment of just one share.
The shares in LLC have ownership of the bottles. Accredited and non-accredited investors are able to invest with Vint. Vint charges a sourcing fee with each offering, ranging from 8 – 10%.

There are no going maintenance fees or tiered investments with Vint.
Cult Wines

The biggest and oldest player in wine investing is London-based Cult Wines which has been around since 2007 and has $320 million in wine assets.
The company traditionally focused on European markets and only recently started focusing on American markets. However, Cult Wine has a minimum investment of $10,000 for its lowest investment tier, with fees starting at 2.95%. Like Vinovest, Cult Wine investors also own the bottles of wine they invest in.
The Bottom Line
Vinovest offers a unique business model appealing to a younger generation of investors interested in investing in an asset class outside of traditional stock market investments, historically known as 'passion assets.' While the company does not have a long-term investing record, they have simplified the fine wine market to make wine investments available to individuals like you and me.

Like any alternative asset, I certainly wouldn't liquidate my 401K and invest it all in fine wine. Still, it could be a good way to add non-correlated assets to your investment portfolio.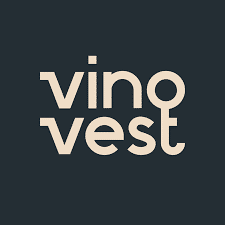 Frequently Asked Questions