Fundrise is one of the most popular crowdfunding platforms that allow individuals to invest in real with just $10. However, Fundrise is just one of many real estate platforms out there. Some platforms focus on consistent income, others on capital appreciation, and some are only open to accredited investors.
Before opening an account with Fundrise, consider these 5 Fundrise alternatives before investing in real estate.
The Best Fundrise Alternatives For Real Estate Investing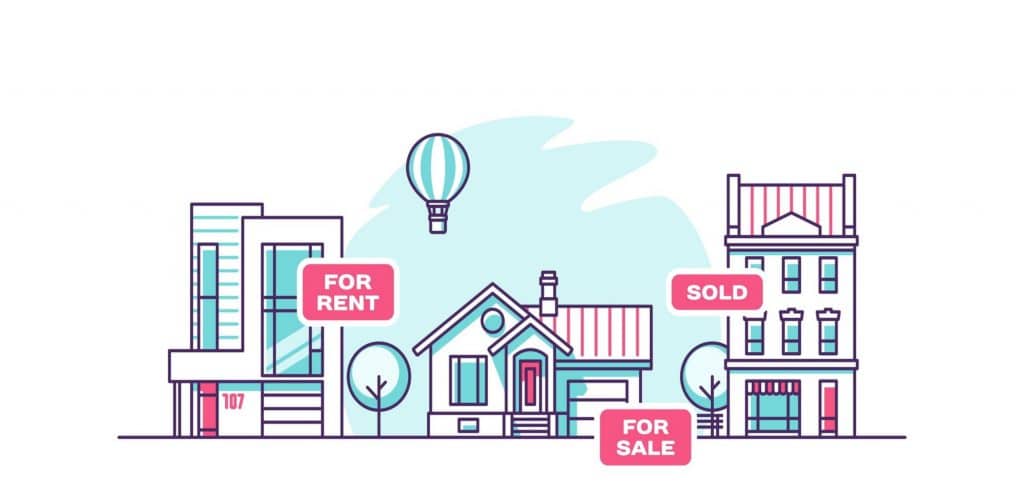 1. Groundfloor
Minimum Investment: $10
Average Returns: 10%
Fees: None. Borrower pays
Investment Length:
Accreditation Required: No

Groundfloor is one of my favorite Fundrise alternatives. Groundfloor is a real estate crowdfunding investment platform that allows non-accredited individuals to invest in short-term real estate debt.
This real estate crowdfunding platform makes short-term loans between 6 – 12 months with interest rates between 7.5% and 14% to real estate "flippers" who fix and flip individual investment properties.
Like Fundrise, Groundfloor has only a $10 minimum investment but does not charge the investor any fees, making it a great alternative to Fundrise. But unlike Fundrise, Groundfloor notes have an average duration of 6 – 12 months, so you don't need to lock up your money for 5 years as you do with Fundrise.
In addition, Groundfloor notes are collateralized, meaning that the loan is secured by the property in the case of default.

Before opening a loan to investors on their platform, Groundfloor thoroughly vets a borrower's experience, creditworthiness, and business plan. Then, they assess the property value on an as-is and as-improved basis.
Read our complete Groundfloor vs. Fundrise comparison
Top 5 Reasons Why Groundfloor Is An Ideal Fundrise Alternative
Short-term investment timeline (6 – 12 months). Most other real estate platforms lock up your money for 5 years.
Loans are secured by collateral. In case of default, added level of protection to help recoup investors' money.
No investor fees. The borrower pays the fees.
Greater Investment Control. Groundfloor allows you to fund multiple investments at once.
Groundfloor prefunds most loans before they are sold on its platform. This shows that Groundfloor has faith in its investment selection process. Because if the loan does not live up to investors' standards, they could be stuck with the loan.
2. RealtyMogul
Minimum Investment: $5,000
Average Returns: Varies
Fees: 1% for REITs
Investment Length: 5 years
Accreditation Required: No

RealtyMogul is a real estate investing platform for accredited and non-accredited investors. RealtyMogul connects individuals who want to invest in commercial real estate and create wealth through income or capital appreciation via REITs and private placements.
Since its inception, RealtyMogul has only accepted 1.1% of submissions to its platform, providing peace of mind that this platform undergoes a thorough vetting process.
If you want to generate income through real estate, RealtyMogul is a great Fundrise alternative. Their Income REIT has generated 67 consecutive months of returns since its inception in 2016, with annualized distributions ranging between 6% – 8.5%.
Alternatively, suppose you are more interested in capital appreciation. In that case, RealtyMogul's Apartment Growth REIT focuses on capital appreciation while maintaining a solid distribution rate of 4.5%, making this REIT an excellent alternative to Fundrise.
However, if you are looking for a wider variety of investment options and strategies, you may be better off with Fundrise. RealtyMogul only offers two REITs for non-accredited investors, limiting your investment options. Furthermore, RealtyMogul has a high minimum investment of $5,000, creating barriers to entry for some individuals.
For a more in-depth comparison of RealtyMogul and Fundrise, Read our full RealtyMogul vs. Fundrise comparison.
3. DiversyFund
Minimum Investment: $500
Average Returns: Targets 10% – 20% IRR
Fees: 2% Asset Management Fee
Investment Length: 5 years
Accreditation Required: No

DiversyFund is a real estate crowdfunding platform that invests in multifamily real estate through a Non-Traded REIT (Real Estate Investment Trust). This real estate platform is open to non-accredited investors with a minimum investment of $500.
DiversyFund currently offers one investment option open to all investors: The DiversyFund Growth REIT II. The Growth REIT is designed to build wealth over 5 years using a value-add appreciation strategy. However, be prepared to commit as DiversyFund offers no early redemption options.
In addition, all dividends earned with DiversyFund are reinvested, and investors in the fund do not realize any profits until DiversyFund sells the assets.
But a key feature that makes DiversyFund a great Fundrise alternative is they own and manage all their properties. Many real estate crowdfunding platforms serve as a middleman, commonly referred to as the deal's sponsor, connecting investors with developers. DiversyFund manages the entire process in-house. For some investors, this can provide peace of mind and illustrates the company is well positioned and manage an end-to-end real investing deal.
In addition, the fund managers (DiversyFund) have their own money invested with Diversy, commonly known as skin-in-the-game. This shows an alignment between investors and owners.
4. Streitwise
Minimum Investment: $5,000
Average Returns: 3% upfront, 2% ongoing
Fees: 3% upfront Upfront fee now waived, 2% ongoing
Investment Length: 5 Years
Accreditation Required: No

Streitwise is a real estate investment company that enables accredited and non-accredited investors to invest in commercial real estate through a non-traded equity REIT. Streitwise's current offering is a professionally-managed, tax-advantaged portfolio of real estate assets.
Since its inception, the company has delivered 21 consecutive quarters of 8% annualized returns.
Below are some of Streitwise's key features that make it an excellent Fundrise alternative.
Over $5 million skin-in-the-game. The founders invested over $5 million in their own money with Streitwise. This means there is a shared alignment between the owners and investors. Fundrise owners do not have much money invested in Fundrise REITs and Funds.

Streitwise owns and operates all of its investments. Why does this matter? Most other real estate crowdfunding platforms serve as intermediaries for 3rd party companies, receiving a portion of the profits and costing investors more money.

Transparent Fee Structure. Streitwise is upfront about its fee structure. There are no hidden fees buried in its offering documents. While a 3% upfront(upfront fee now waived) and 2% ongoing fee seems steep, Fundrise advertises a 1% management plus many other fees buried in its offering circular.

Modest Leverage. Streitwise only borrows 50% to fund its current project. Modest leverage reduces risk and maximizes returns. Especially in the current market environment, modest leverage makes for a safer investment.
To find out more, read our full Streitwise Review.
5. Roofstock
Minimum Investment: $0
Average Returns: Varies by property type
Fees: o 0.5% of the contract price or $500, whichever is higher.
Investment Length: Varies
Accreditation Required: No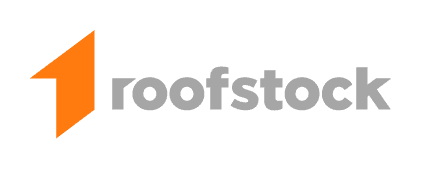 Roofstock operates differently than other real estate platforms. With Roofstock, you can enjoy the benefits of owning a rental home without the traditional hassles of being a landlord.

This innovative real estate platform facilitates the purchases of single-family rental properties. This means you buy a physical rental property, not a share in a REIT like most other platforms. However, Rooftstock differentiates itself by providing property management services, so you don't have to deal with tenants or other responsibilities associated with being a landlord.
While you aren't required to be an accredited investor to buy a rental property, the cost is significant, with properties starting at around $50,000. So Roofstock is an excellent alternative if you are interested in purchasing physical real estate without the stress of property management.
Read our complete Roofstock Review
How to choose the Best Fundrise Alternative?
There are numerous fundrise competitors that make picking the best platform for you challenging. We considered several factors to come up with a list of Fundrise Alternatives.
Below is the list of factors to consider when investigating Fundrise alternatives.
Holding Period & Liquidity
Real estate, in general, is considered an illiquid investment, and most real estate platforms have a 3 – 5+ year holding period with limited liquidity options and fees if you want to sell back your shares early. Groundfloor has the shortest holding period with an average duration of 6 -12 months. Meanwhile, DiversyFund has no early redemption options; you are required to invest for 5 years.

Fundrise allows for early redemptions with associated fees and caveats. For example, you are subject to a 1% penalty if the redemption request is within 5 years of your initial investments. In addition, Fundrise does not guarantee liquidity. Under normal market conditions, Fundrise will seek to provide liquidity through its redemption plan, but during a financial crisis or extreme market conditions, Fundrise may temporarily pause redemptions.
Note: Investors in the Fundrise Income Real Estate Fund can redeem their shares quarterly without penalty or cost.
Investing Strategy
Fundrise offers a wide range of investment strategies, from fixed income in its Income Real Estate Fund, which is an interval fund, to Opportunistic investments, which have the potential for the greatest total return, but often have very low to no quarterly distributions.

If you invest in an eREIT or eFund, the portfolio may consist of some, all, or a combination of the Fundrise investment strategies.
So, when considering some of the other real estate platforms on the list, assess their strategies and your goals to ensure alignment before investing.
Minimum Investment
Before picking a real estate investment platform, consider the minimum investment and if tiered accounts limit your investment options and available features.
For example, while Fundrise advertises a low minimum investment of $10, you are limited to investing in their eFunds with this investment amount. It's not until you invest at least $5,000 that you will have access to most Fundrise features.

Groundfloor also has a $10 investment minimum, but there are no tiered accounts, and all non-accredited have access to the same investments.

Fundrise Alternatives for Accredited Investors Only
If you meet the qualifications, there are a couple of high-quality real estate platforms for accredited investors.
Fund That Flip
Minimum Investment: $5,000
Average Returns: Varies
Fees: 1 – 3%
Investment Length:
Accreditation Required: Yes

Fund That Flip is similar to Groundfloor because this platform focuses on crowdfunding pre-vetted investments in fix-and-flip, new construction, and rental properties with increments of $5,000. Less than 8% of applicants are approved, and 93% are repeat customers on the platform.

In addition, the company offers the ability to invest in pre-funding and bridge notes with increments of $1,000.
Read our complete Fund That Flip Review
EquityMultiple
Minimum Investment: $10,000
Average Returns: Varies
Fees: 0.5% to 1.5% AUM + 10% Profits
Investment Length: Varies
Accreditation Required: Yes

EquityMultiple offers 3 types of investment options for your portfolio. Options include fund investing, direct investing, and a savings alternative.
EquityMultiple offers a diverse mix of direct, fund, and tax-deferred commercial real estate investments from different property types and locations. The company focuses on the mid-market, commercial real estate space, with investments reflecting a diverse array of multi-tenant properties.
Their offerings span the entire capital stack and a variety of risk/return profiles. All investments are managed by experienced companies and overseen by EquityMultiple's in-house Asset Management Team.

Given the wide range of strategies and investments, EquityMultiple is probably the most diverse regarding Fundrise alternatives for accredited investors.